Home Page
markguerrero.com / markguerrero.net
This website is dedicated to publicizing and promoting my music, as well as Chicano music in general, which doesn't get its share of attention in the mainstream media. In addition to information on me and my music, there is a special emphasis on the music and career of my dad, the late Lalo Guerrero, and the musical artists who emerged from East Los Angeles from the 1960s to the 80s, who were part of what has become known as the "Eastside Sound."
Brief Bio
Mark Guerrero began playing in rock & roll bands at age 12. He led the popular East Los Angeles band Mark & the Escorts, who recorded two singles for GNP Crescendo Records. Mark has also recorded as a solo artist for Ode Records (produced by rock & roll hall of famer Lou Adler), Capitol Records, and with his group Tango, for A&M Records. His songs have been recorded by artists such as Herb Alpert, Trini Lopez, Chan Romero, and his father, Lalo Guerrero. Mark has performed on stage with Redbone, Eric Burdon, El Chicano, Tierra, Lalo Guerrero, and many others. As a Chicano and East L.A. music historian, Mark has written over a hundred articles, hosts a radio podcast, been a guest on numerous radio and television programs, consulted for museums, and lectured at universities. See Mark's bio and resume for more detailed information.
Latest
Mark Guerrero Radio Now a Podcast
Mark's "Chicano Music Chronicles" show is now a free podcast at podbeam.com. Mark's interviews with such artists as Pat Vegas of Redbone, Trini Lopez, Lonnie Jordan of War, Louie Perez of Los Lobos, Chris Montez, Sunny Ozuna, Chan Romero, and many more can be heard, shared, and downloaded. Also on the podcast page is Mark's new show "Rock Doc Chronicles," which features shows with legendary folk artist Ramblin' Jack Elliot and British rocker Terry Reid. Click here to visit the page.
---
"Face and Heart- An Aztec Tale"
a children's book is now out and available at amazon.com
A song by Mark Guerrero Illustrated by
Shadow Ridge School Art & Media high school students
The Aztec elders taught their children to be very respectful towards others. These rules were called the huehuetlatolli or "words of the elders." Part of this training included teaching their young the universal truth of their concept of "face and heart." The Aztecs believed that the face represents your character, the basis of honesty and integrity; your heart, love and compassion for your fellow man. Together, an Aztec who exhibited a balance of both was deemed a quality member of society. Click here to purchase the book at amazon.com.
---
Featured Videos
Tango: Southern California Rock Band 1971-74
all songs words & music by Mark Guerrero
Mark Guerrero
"On the Boulevard"
words & music by Mark Guerrero
video by Jammin Classics

Mark & the Escorts
"Get Your Baby"
music by Thomas - Edwards



---
Mark & the Escorts recording in a movie
Mark & the Escorts, my teenage band, recorded an instrumental called "Get Your Baby" in 1965. Fifty two years later the recording is featured in a major motion picture, "Logan Lucky" directed by Steven Soderbergh and starring Channing Tatum, Daniel Craig, Adam Driver, Katie Holmes, and Hillery Swank. The entire recording is played about an hour into the movie during a scene which begins with Daniel Craig doing push ups in prison. "Get Your Baby" is also on the movie soundtrack album, along with Creedence Clearwater Revival, John Denver, Dr. John, and Bo Diddley.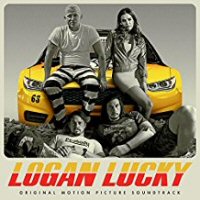 ---
Contents of Website
The What's New pages have information about upcoming and recent shows, events, lectures, books, CDs and DVDs. There are also "What's New" archives.
Included on My Chicano & East L.A. Music Articles page are articles I've written about Chicano and East L.A. musical artists, most based on interviews with the artists. East L.A. artists are bands and singers who originated in East L.A., played the East L.A. "circuit," or were part of the "Eastside Sound." Artists I've spotlighted include yours truly Mark Guerrero, Chan Romero, Don Tosti, El Chicano, Flaco Jimenez, Tierra, Carmencristina Moreno, Lalo Guerrero, Los Lobos, Cannibal & the Headhunters, The Premiers, The Blendells, Little Willie G, Trini Lopez, Chris Montez, Freddy Fender, Little Ray Jimenez, Hirth Martinez, The Romancers, Tango (my 70s band), Los Illegals, Geri "Geree" Gonzalez, Redbone, Rubén Funkahuátl Guevara / Ruben & the Jets, Malo, Ronnie & the Casuals, Yaqui, Dr. Loco's Rockin' Jalapeño Band, The Sisters, Elijah, The Mixtures, The Village Callers, The Blazers, The Delgado Brothers, Manny Lopez, Question Mark & the Mysterians, Mickey & the Invaders / Dyna-Might, and Jack D'Amore. There are sound bytes of the music of the artists, photo galleries, and sometimes videos below each article.
The Miscellaneous Writings page contains stories of many of my recent and past "live" shows and recording sessions. Included are stories of my two trips to Liverpool, England, where I performed at the legendary Cavern Club; my musical experiences with artists such as Eric Burdon, Ry Cooder, Flaco Jimenez, Redbone, Harry Nilsson, Trini Lopez, and others; my performance with my dad in Paris, France, and our trip to the White House. Also on this page are related book, documentary, and CD reviews I've written, including for a book entitled "Land of a Thousand Dances" in which I'm featured. You can also read about a book on the life of my dad, Lalo Guerrero, "Lalo- My Life and Music" and liner notes and a bio of my teenage band, Mark & the Escorts, I wrote for a CD released in 2000, "Eastside Sound, Vol. 2, Featuring Mark & the Escorts" on Dionysus Records.
The Mark Guerrero Band page has information on my band, Radio Aztlán, which I started in 2002 as a vehicle for my original music. We had our first gig, July 20, 2002 at the Galaxy Theater in Santa Ana, CA, on the bill with Malo and Tierra. Also read about our appearances at The Hop in the City of Industry, CA, La Placita Village in Tucson, AZ, the Gene Autry Museum of Western Heritage in Los Angeles, the 2003 Latin Oldies Festival in San Bernardino, and the John Anson Ford Theater in Hollywood. In 2008, I retired the name and have since performed my original music, with some of my dad's, using the name the Mark Guerrero Band. I use different numbers of musicians based on the venue and show.
The Songwriting page features sound bytes, cover and label scans, and information on my songs that have been recorded by me and other artists.
You can hear sound bytes and order CDs of my music on the Mark Guerrero Recordings page.
The Mark Guerrero Videos page features selected "live" performances from 1985 to the present. These include my performances at The Cavern in Liverpool, England, Cite de la Musique in Paris, France, and various highlights from other concerts, television appearances, and studio videos.
The Lecture/Performance page is dedicated to information on lectures and lecture/performances I've done at universities, museums, and other venues.
The Lalo & Mark page has information on concerts and recordings I did with my dad, the late legendary Chicano singer/songwriter, Lalo Guerrero. It also has a photo and flyer gallery, along with seven pages of videos of performances I did with my father between 1998 and 2000.
The Mark & the Escorts page has the history of my 1960s teenage band, which is currently doing occasional reunion shows. Our 1965 recording of "Get Your Baby" has become a garage rock classic, having been included on many 60s compilations around the world.
The Tango (My 70s Band) page has the history of my 1970s band, which recorded an album and single for A&M Records.
The Selected Lyrics page features the lyrics to many of my songs.
The Radio & Sound Bytes page includes radio shows on which I'm a guest, in addition to other related sound bytes of interest.
The Mark Guerrero Radio page has episodes of my two different radio podcassts, "Chicano Music Chronicles" and "Rock Doc Chronicles." The shows include interviews with artists about their music and careers. My favorite recordings by each artist are played and discussed. On "Chicano Music Chronicles" my guests include Trini Lopez, Chris Montez, Chan Romero, Louie Perez of Los Lobos, Lonnie Jordan of War, Pat Vegas of Redbone, Rene Rene, Sunny Ozuna, Fred Sanchez and Jerry Salas of El Chicano, Rudy Salas of Tierra, Little Ray Jimenez, Little Willie G, Geri "Geree" Gonzalez, Hirth Martinez, Los Illegals, Don Tosti, George Ochoa of Yaqui, Steve Salas of Tierra, George Landa of Los Nawdy Dawgs, Butch Rillera of Redbone, Gabriel Manzo, pc Muñoz, Jose "Dr. Loco" Cuellar, Arty Perez of Redbone, Max Uballez, Ersi Arvizu of The Sisters, and an "Eastside Sound" show with various principals of the Eastside Sound of the 60s, including Richard "Scar" Lopez of Cannibal & the Headhunters, George Delgado of The Premiers, Sal Murillo of The Blendells, Max Uballez and Andy Tesso of The Romancers, and Rudy Salas of the Salas Brothers, and managers Billy Cardenas and Art Brambila. Also shows with no interview on Lalo Guerrero and yours truly. On my new "Rock Doc Chronicles" guests include folk legend Ramblin' Jack Elliot and British rocker Terry Reid.
The Main Photo Gallery pages have photo images of most of the artists featured on this website, either in articles, my radio show, and artists I've met or worked with throughout the years.
The Media Clippings page has newspaper and internet articles pertaining to my career from the mid-60s to the present.
The Local Gig Page has information on where I'm performing locally around the Coachella Valley of California where I reside. It also has information on past local gigs.
I also have Related CDs, Related DVDs, and Related Books pages. You can order CDs, DVDs, and books on those pages from links to amazon.com.
My Related Links pages have links to a multitude of other related websites. Included are websites of other musical artists, record companies, television/film/documentaries, community, media, comedy, art, radio shows, and miscellaneous.
The 60s Eastside Flyers pages feature scans of flyers of dances and shows from East L.A.'s golden age. The 60s Eastside Band Cards page features scans of band cards and the 60s Eastside Photos page has photos of many of the bands of the era. The Record/CD Labels, Sleeves & Covers pages feature scans of my record and CD labels, sleeves and covers, as well as those of Eastside Sound and other related artists.
The Lalo Guerrero Gallery page has miscellaneous photos and other Lalo-related images.
The Mark Guerrero Gallery page likewise has selected photos and images of yours truly.
The Mark Guerrero Discography 1 features label scans, album and CD covers, and information on recordings on which I'm featured as the recording artist. The Mark Guerrero Discograpy 2 features label scans, album and CD covers, and information on recordings on which I am a guest singer, musician, or the songwriter.
The Passages page pays tribute to Chicano and Eastside Sound related artists, as well as others who have contributed to the genre and Chicano culture in general, who have passed on.
The Booking page provides contact information regarding the booking of my musical, lecture, and other related services.
I hope you enjoy my website! If you have any questions or comments, please email me at info@markguerrero.com or by way of the contact page.

Mark Guerrero- Palm Springs, California