Related CDs
Page 2 o 3
The Heartbreakers
"Greetings From East L.A."- a CD by East L.A.'s legendary doo wop duo, The Heartbreakers. Brothers Benny & Joe Rodriguez sound as good as they did in the early 1960s when they recorded their classic "Eastside Sound" hit "Cradle Rock." "Greetings From East L.A." includes a new recording of "Cradle Rock." It also includes the Mark Guerrero song "Baby I Love You So," in addition to songs by Chan Romero, Frank Zappa, Agustin Lara, and Larry Tamblyn of The Standells. The CD captures the sound and style of the classic doo wop days of the early '60s. For more info on "Greetings From East L.A. write to brodriguez424@gmail.com.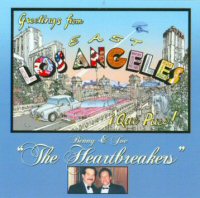 "Greetings From East L.A."
The Heartbreakers (2014)
---
Robert Lee Revue
"City of Smooth Jazz"- a smooth jazz CD by Robert Lee Balderrama, founding lead guitarist of Question Mark & the Mysterians of "96 Tears" fame. Robert is a fine jazz guitarist and has an excellent band as a vehicle for his jazz side. He still performs with ? & the Mysterians. Click here to visit the band's my space page.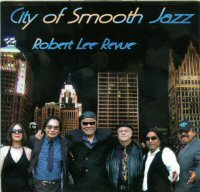 "City of Smooth Jazz"
Robert Lee Revue (2012)
---
Aaron Ballesteros
"Ilusiones de Mi Vida"- A single by Aaron Ballesteros, also the drummer for Chicano rock band Tierra. Aaron is the songwriter, plays all the instruments, and provides the lead vocal. This will eventually be a whole album of what he describes as "easy listening love songs," which are in Spanish. The title track is now available as a download by itself at this link at cdbaby.com.

"Ilusiones"
Aaron Ballesteros
---
Vudu Cafe
"Revelation"- The third CD by a great Texas-based band led by singer/songwriter/guitarist Jesse Flores. This album, which is bilingual but mainly in English, is filled with excellent original songs and great singing and musicianship. Highlights include the melodic, acoustic-based "Caroline," "Entregalo," a Latin rock gem, and Vudu Cafe's rendition of Malo's classic "Suavecito." I highly recommend you check out this band. For more info visit vuducafe.com.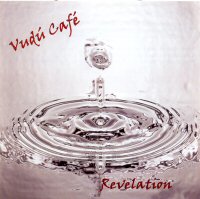 "Revelation"
Vudu Cafe (2008)

Click here to go to the Vudu Cafe store at amazon.com


---
pc Muñoz
"Grab Bag"- The fifth CD by one of my favorite current artists. As usual, his song ideas and the poetry in his lyrics are great. His previous CDs, with the exception of one haiku record, for the most part have funky music tracks behind the lyrics. His haiku CD has the backing of unusual sounds, instruments, and effects without a backbeat. On "Grab Bag," pc combines the two styles to create a sound he calls "art funk." You get the funky grooves under an avant-garde aural atmosphere. The concept is accurately described in the subtitle of the CD, "Otherworldly Sonic Adventures." The cover and graphics for the CD are clever and fun. pc has several guest artists, including Ingrid Chavez, who worked with Prince in the 90s. My favorite tracks are "Archery," which has some cool poetry while being humorous, "All Out of Everything, and "Sturdy Heart." Grab Bag" is on Talking House Records, written & produced by pc Muñoz. For more info on pc, see the review below and visit his website, pcmunoz.com.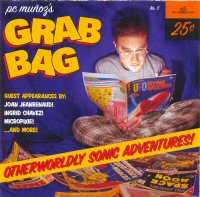 "Grab Bag"
pc Muñoz (2008)
---
pc muñoz and the amen corner
"California"- pc is a mestizo Chamoru (Native American-Pacific Islander) from the San Francisco Bay area, who performs spoken-word poetry over funk, rock & roll, and hip hop musical grooves. The Chamoru culture is from the island of Guam. According to pc, 60 to 70 percent of Chamorus have Latino last names because the Spanish, who invaded Guam by way of Mexico, came in galleons that often included Mexicans as well. Therefore, modern Chamoru culture has similarities to Chicano culture, with a language that's a mix of the indigenous and Spanish. pc's style is more in the spirit of Gil Scott Heron, rather than the style of most current rap artists. According to pc's record company, "pc's music is more for listening than for partying." That's true, but you can certainly dance to many of the tracks if you choose to because they groove. His lyrics are intelligent, hip, and sometimes sprinkled with humor. Many of his songs have choruses sung by guest vocalists and his band is versatile and very good. His latest CD is called "California" and it's on Beevine Records. My favorite tracks are "California," which features a chorus vocal by Jackson Browne, "Brunching Britney and the Homeboy," "I Didn't Steal Anything," and "Small Map." "Brunching Britney and the Homeboy" is my favorite song on the cd. It's about a homeboy whose got the hots for a white, good girl, cheerleader type. The song addresses issues of race and class with a bit of humor thrown in the mix. All this over a incredibly funky track. pc muñoz is an excellent urban poet with a lot to say. Check out his website, pcmunoz.com.


"California"
pc Muñoz (2004)

Click here to go to the pc Muñoz store at amazon.com


---
Warriorland
"There Will Be Signs"- CD produced, composed, and performed by my cousin, Johnny Guerrero. Johnny is a multi-instrumentalist, who plays all the instruments on this collection of reggae instrumentals. Johnny was a member of reggae bands Christafari and Temple Yard and has performed with or on the bill with many major artists including Beyonce Knowles, Sheila E., and Big Mountain. The only guest musician on the cd is guitarist Tony Chin of the Soul Syndicate Band (Peter Tosh, Dennis Brown, Lee "Scratch" Perry). Click here to learn more about Johnny and his music on his my space page. "There Will Be Signs" is available at amazon.com at the link below and at www.cdbaby.com..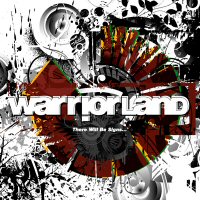 "There Will Be Signs"
Warriorland (2008)
---
Batista the Latin Rock Experience
"The Element"- a CD-EP by the L.A. Latin rock band, led by Joe Batista. It's a bilingual four song collection of Santana inspired Latin rock featuring some fine vocals and instrumental ability by the band. "I Feel Like I'm Flying" is a standout track and the last cut, "Ritmo From With-in" is an instrumental that allows the players to let loose and let it fly. For more info on the band, click here to visit to their my space page.


"The Element"
Batista The Latin Rock Experience (2008)
---
Greg Esparza
"Just Enough To See the Sun"- CD by singer/songwriter Greg Esparza, who has in recent years also been a vocalist with classic East L.A. groups Cannibal & the Headhunters and Thee Midniters. In his solo debut Greg's music is being compared to the current sounds of artists such as Audioslave, Oasis, and Incubus. Some of the tracks also have shades of the Verve and Toad the Wet Sprocket. At times his vocals have a hint of John Bon Jovi. Greg is an excellent singer whose voice and vocal ability are better than the majority of alternative/pop rock vocalists currently on the charts in my opinion. Greg Esparza wrote or co-wrote all of the songs on this CD. For more information and to order the CD, go to myspace.com/gregorio. For information of Greg Esparza in regards to his "Eastside Sound" musical activities visit myspace.com/cannibalandtheheadhunters.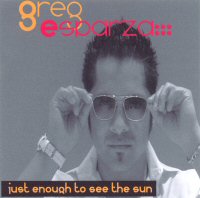 "Just Enough To See the Sun"
Greg Esparza (2007)
---
Los Lonely Boys
"Los Lonely Boys"- an excellent young band from Austin, Texas made up of three brothers named Garza. Henry on guitar, JoJo on bass, and Ringo on drums. Yes, his real name is Ringo. They all play and sing very well and their harmonies are strong. Henry is a great guitar player, whose style shows influences of Jimi Hendrix, Carlos Santana, and Stevie Ray Vaughn. They write their own songs which are mostly blues-based, but there are several with Latin elements. Lyrically, most of their songs are in English, a couple in Spanish, and some are bi-lingual. Willie Nelson calls them his favorite local band and guests on acoustic guitar on what's probably my favorite song on the album, "La Contestacion." Their debut self-titled cd is on Epic Records, a division of Sony Music. I saw Los Lonely Boys play on a late night talk show recently and was impressed with them. Many Chicano rock veterans, besides me, are taking notice of Los Lonely Boys. John Valenzuela, my former fellow guitar player from my 70s A&M Records band, Tango, gave me Los Lonely Boys' debut CD with a good review. He liked them so much, he went to see them live on "Jimmy Kimmel Live," a national late night television show, and was impressed with their performance. Manuel Valdez, former lead guitarist with 80s punk rock band Los Illegals, himself a great guitarist, also likes the band. He particularly likes the guitar playing of Henry Garza. If these guys keep their heads together, they should be around for a long time. For more information, check out their my space page: myspace.com/loslonelyboys.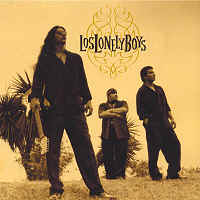 "Los Lonely Boys"
Los Lonely Boys (2004)

Click here to go to the Los Lonely Boys store at amazon.com


---
Zarate Pollace Project
"Soul Redemption"- CD by guitarist Abel Zarate and keyboardist Michelle Pollace. Abel, who was a founding member of 70s Latin rock band Malo, describes the music as "Afro-Brazilian global beat jazz." Abel Zarate displays his guitar artistry and songwriting ability on this set of instrumental tracks. One can hear shades of some of the artists who have provided him with inspiration over the years such as Carlos Antonio Jobim, Gabor Szabo, and Wes Montgomery. Michelle's keyboard and writing style is a great stylistic match for the talents of Abel Zarate. The cd also features first rate guest musicians: John Santos on conga and percussion, Paul van Wageningen on drums, Curtis Ohlson on bass, and Anthony Blea on violins and violas. "Soul Redemption" is produced by Abel Zarate, Michelle Pollace, and Greg Landau. Abel Zarate is an important figure in Latin rock history. His songs, arrangements, and guitar playing appear on Malo's first two albums and he was a co-writer of their mega hit "Suavecito." He's also recorded and performed with Coke Escovedo and Willie Bobo. For more information on Abel's career and the Zarate Pollace Project, visit zaratepollace.com.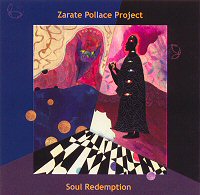 "Soul Redemption"
Zarate Pollace Project (2005)
---
Michelle Pollace
"New Beginning"- a CD by Bay Area Latin jazz pianist, Michelle Pollace. In 2005, Michelle teamed up with founding member of Malo, Abel Zarate, on a CD called "Soul Redemption." Pollace's new CD demonstrates she's also a formidable solo artist. Most on the songs on the CD are written by Michelle, with the exception of a Latin-tinged version of Harold Arlen's "Somewhere Over the Rainbow," "Onda Do Mar, co-written with Abel Zarate, and "LaComparsa," written by Cuban composer Ernesto Lecuona. For more information on Michelle Pollace, visit her website as michellepollace.com.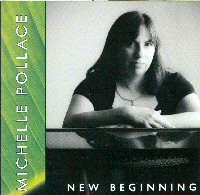 "New Beginning"
Michelle Pollace (2013)
---
Chencha Berrinches
"Cada Loco Con Su Tema"- an L.A. based hard rock-ska en Español band who have been together about five years. Their first CD, which did very well, included songs such as "Blanca Nieves" and "Brown Impala." They've opened for such influential Latin bands as El Tri, Victimas Del Dr. Celebro, and Ozomatli. Their second CD, "Cada Loco Con Su Tema," is being released on May 2, 2004 with a release party at the Roxy Theater in Hollywood. Chencha is a high energy band, whose music and spirit is in the same ballpark as Mexican rock icons, Maldita Vecindad. To underscore the point, their new CD is produced by Maldita's sax player, who's known simply as Sax. Chencha Berrinches will begin a tour in May which includes shows in California, Arizona, Chicago, and Nashville. For more information on the band, check out their my space page: myspace.com/chenchaberrinches. Learn about the origin of their name, which is quite amusing, on their menu page called "the myth of Chencha."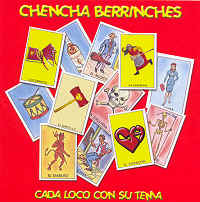 "Cada Loco Con Su Tema" Chencha Berrinches (2004)
---
"La Magia De La Navidad"
(compilation)
CD release from Ramon Perez Jimenez, formerly known as Little Ray (Jimenez). It's a collection of original Christmas songs in Spanish, music by Ramon Perez Jimenez and lyrics by Dora Ester Wynveltd. The CD, released on Cosa Buena Records, features an array of lead vocalists including Margarita Luna, Teo Franco, Leily Sanchez, Azuquita, Stacie Chavez, Raymundo Monge, Daisy Gonzalez, Gabriela Golding, 9 year old Teresita Osuna, and Ramon Perez Jimenez. The musical styles of the songs include ballads, cumbias, and mariachi-backed music. All the singers are excellent. Ramon Jimenez takes the lead on the beautiful "Mi Tierra Querida." Perhaps the best singer/performer to ever come out of East L.A.'s fertile music scene, Ramon can still sing with the best of them after more than four decades as a performer. Much to Ray's credit, he has created a recording studio (Sanctuary Studios) and a record label (Cosa Buena) "to provide a haven for musicians where they can work in a creative environment." This first effort on his new label should be a staple every Christmas for years to come, particularly for lovers of Chicano and Latin music and generally for all lovers of good music. In addition to Sanctuary Studios, Ray has a management company called Vista Entertainment Group and a booking agency by the name of Total Performance. All three companies can be reached at 323-888-9884. For more information on Little Ray's background, go to my article on Little Ray Jimenez. Click here for the link.


"La Magia De La Navidad"
Ramon Perez Jimenez & various artists (2006)
---
Tim Weed
Tim Weed, aka Tim Weidenkeller, is a world-class singer/songwriter/musician who has a new CD out called "Soul House." He's a great lead singer and master of the banjo and other stringed instruments. This collection of ten songs includes my favorite "Love and Peace and Happiness," a song on which I had the pleasure of contributing a harmony vocal. Tim once performed this song for the Dalai Lama. I also sang harmony on another of Tim's recordings which is available as a CD single called "The New Old Pueblo." This song laments the loss of a part of Tucson's old barrio and some of its traditions. For more information on Tim Weed and his music, visit www.timweed.com.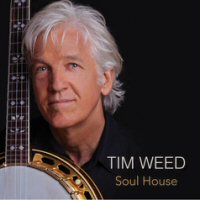 "Soul House'"
Tim Weed (2013)
---
Tommy Mora
Tommy's album called "Keep On Moving" contains the old-school style song, "Tell Me." Tommy is a strong singer and has some excellent musicians behind him. Click on the link to check out the video for "Tell Me" on you tube. Click here to download "Keep On Movin'". For more info on Tommy Mora at Reverbnation, click here.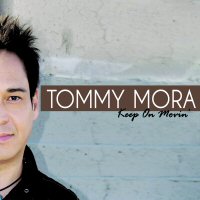 "Keep On Movin'"
Tommy Mora (2010)
---
Sammy Morales
"What Is Love" is an excellent CD by singer-songwriter Sammy Morales. It's a smooth collection of mostly ballads done in a soulful, jazzy style. The music is described in the album notes as: "a Soulful timepiece of enchanting lyrics about love and life, words and music by Sammy Morales and Albert Lucero, childhood friends that collaborated on a truly unique CD." They're great songs for which Sammy's vocal sound and style fit like a glove. I've heard this album many times and have enjoyed it. My favorite cuts are "Forbidden Love," "How Could You Walk Away," "Then There WasYou," "What Is Love," and "Since You've Been Gone," which is a tribute to the late great John Lennon. "What Is Love" is available at cdbaby.com . Visit myspace.com/sammysings for more info.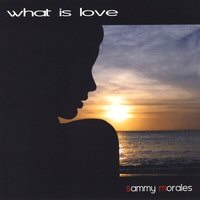 "What Is Love"
Sammy Morales (2009)
---
Raymundo Monge
"En Mi Cuarto- In My Room" is a CD by Los Angeles based singer/songwriter, Raymundo Monge. Raymundo started his professional music career as a member of the youth mariachi, "Mariachi Juvenil Voz de America," before moving on to the adult version, "Mariachi Voz de America." However, his debut CD features his singing and songwriting in what I might call an "alternative" rock style that has overtones of pop and r&b. Raymundo is an excellent vocalist and songwriter who sings in both English and Spanish on this collection. Simply put, Raymundo Monge is a real talent. Producers on the CD are "Angry" Mike Eleopoulos, angrymike.com, on "Regreso." (Mike has worked with Fergie, Justin Timberlake, and Luis Miguel); Richard Mata, who did the music arrangements on "Vuelve A Mi" and is the musical director of Mariachi Voz de America; and David Soto III, who works closely on Raymundo's live material and did production and arrangements on "Dreamin", "Over to You", and "Be Happy." "En Mi Cuarto- In My Room" is available on i tunes and at cdbaby.com. Check out myspace.com/raymundomonge for more info.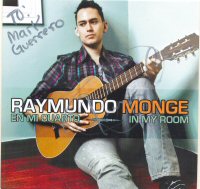 "En Mi Cuarto - In My Room"
Raymundo Monge (2010)
---
Olga Flores
"Con Mi Alma y Corazón" is a CD by Tucson diva Olga Flores. This collection is dominated by tracks where she's backed by mariachi, a style she sings with passion and authenticity, however she shows her versatility by singing several other songs in Tejano style backed by conjunto instruments and even does a great version of a classic r&b ballad made famous by Ray Charles, "You Don't Know Me." I'm pleased to say Olga also does a great job on this CD with my dad's great song, "Barrio Viejo," which was inspired by Tucson's barrio where he was born and raised. Olga Flores is an excellent vocalist who sings with soul and heart, which makes the CDs title so appropriate.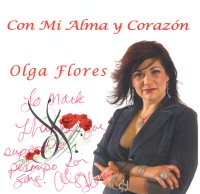 "Con Mi Alma y Corazón"
Olga Flores (2010)
---
Barry Rillera
"From Where I Stand"- Barry Rillera is a music veteran in the truest sense of the word. After graduating college and teaching grammar school for two years, he went on the road with two hometown friends, The Righteous Brothers, and never looked back. In a touring career with The Righteous Brothers which spanned some 30 years, he served as their lead guitarist, bandleader and tour manager. During some quiet periods in their career, Barry took time off to tour with two bands of which he was particularly proud - Ray Charles (1 year) and the Southern R&B/ Rock Group, White Trash. He also recorded with Ray Charles amongst many others, and did an album with Jerry LaCroix & White Trash for Columbia. But, his heart has always been with the blues ever since he first learned to play by listening to B. B. King 78 records. This opened his mind to the possibilities the electric guitar had in store for the changing music scene at that time. Barry has stopped touring as a sideman for other singers, to pursue a solo career, firmly believing he has something to offer. Barry continues to follow his passions, which are performing live and writing more blues material. Barry Rillera CD is availabe at amazon.com at the link below and cdbaby.com.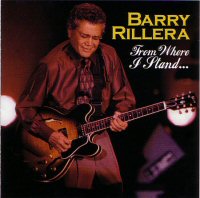 "From Where I Stand"
Barry Rillera (2005)
---
Pepe Marquez
"Let's Take A Trip"- a CD by the excellent singer from Santa Barbara, California. The collection includes great covers of classic r&b songs such as Marvin Gaye's "What's Goin' On," The Temptations' "Ain't No Woman Like The One I've Got," and "The Closer I Get To You" (a duet with Techeetah Lopez). It also features songs by Smokey Robinson, Richard Bean (the original vocalist of Malo), and Pepe's producer Carlos Guillen. Guitarists featured on the CD include Ray Carrion and Tierra's Rudy Salas. This album also has many great East L.A. guest vocalists such as Steve Salas (the original voice of Tierra), Gilbert Stokes, and Mike Jimenez. All the above singers, including Pepe, are featured on a track called "Float On," which is one of the highlights on the record. "Let's Take a Trip" has excellent musicianship, arrangements and production. Some of the tracks are produced by Carlos Guillen and others by Jeff Lewis, the great trumpet player of Tierra who is also an excellent engineer. Click on the links below to see three music videos from "Let's Take a Trip."
"Float On" featuring Steve Salas, Gilbert Stokes, and Mike Jimenez
"Let's Take a Trip" (title track)
"Love the Way" featuring Ray Carrion of Thee Latin Allstars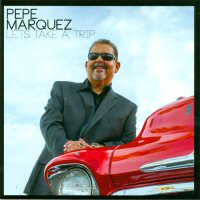 "Let's Take A Trip"
Pepe Marquez (2017)

"Pepe Marquez"- the singer from Santa Barbara, California has a CD out simply called "Pepe Marquez." This collection is mostly made up of original compositions by his producer, Carlos Guillen. Musical genres include r&b, cumbias, a techno funk tune called "No Parking On the Dance Floor," and a cha cha that's one of my favorite tracks, "Muchacha Cha." The CD also features a duet with Steve Salas of Tierra on the classic "Too Late To Turn Back Now" and two tracks with Rocky Padilla, covers of "Tighten Up" and "I'm Gonna Make You Love Me." The album closes with a cover of Lionel Ritchie's "Penny Lover." Pepe has been singing for over 20 years and has opened for artists such as Malo, Tierra, and Little Joe y La Familia. For more information visit pepemarquez.com.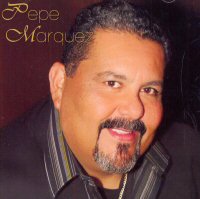 "Pepe Marquez"
Pepe Marquez (2010)

"Dance Mamacita"- Highlights of Pepe's 2007 release include the title track and a cover of the classic "Never Can Say Goodbye." Most of the songs on the album were written by Carlos Guillen, who's an excellent writer in many styles. The songs on the CD are a mix of r&b, salsa, and some nice ballads, both in English and in Spanish. Pepe's previous CD called "Just For You" featured covers of "Grazing In the Grass," "That's All," Debarge's "All This Love," and Neil Sedaka's "Working On a Groovy Thing." My favorite track on this collection is a cumbia called "Juana La Cubana/Mambo U/K. For more information visit pepemarquez.com.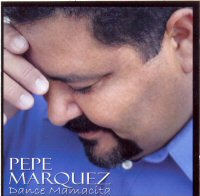 "Dance Mamacita"
Pepe Marquez (2007)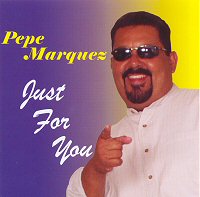 "Just For You"
Pepe Marquez (2004)
---
Alfredo Rubalcava
"Heart of the Warrior"- bassist/vocalist with roots in the East L.A. music scene of the sixties, has a CD out with a collection of songs with elements of Latin, rock, and jazz. Alfredo has many musical credits, including his participation as a bass player on part of Tierra's second album, "Stranded," in 1972. The highlight of the record for me is his version of The Beatles' obscure but great song "There's a Place." It's always been a favorite of mine and Alfredo gives it an excellent Latin jazz treatment. He also puts his own style to The Beatles' "I'll Be Back" and The Kinks' "Tired of Waiting." Alfredo also writes or co-writes most of the other tracks. For more information write Alfredo at live@promusic47.org.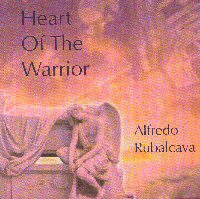 "Heart of the Warrior"
Alfredo Rubalcava (2003)
---
La Banda Skalavera
"No Está Mal"- a CD by a nine-piece Los Angeles band managed by East L.A. music pioneer Max Uballez. Max was the leader of 60s Eastside band, The Romancers, who are featured on this website. The music of La Banda Skalavera is best described in their bio as being "firmly rooted in rancheras and rock & roll, brimming with ska and punk attitude, a dab of reggae, cumbia, and heavy metal interwoven with a Raza groove." I haven't heard them live yet, but I understand they have a lot of energy on stage and are very exciting. They also write all their own songs. Their CD, "No Esta Mal," was just released in December of 2004 with national distribution. A national tour is in the works. For more information on La Banda Skalavera visit makzrecords.com or contact Max Uballez at makzrecords@aol.com or xelaco@aol.com.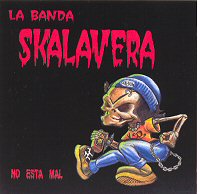 La Banda Skalavera
"No Esta Mal" (2004)
---
Anthony Prieto
a smooth r&b vocalist from Southern California, who can best be described as a romantic singer, since most of the tracks on his self-titled CD are love songs. His music also has pop and Latin influences. Anthony Prieto has performed on the bill with some of the top Chicano artists such as Malo, Tierra, Kid Frost, and A Lighter Shade of Brown. He's also got a new CD out called "Life, Love, & Desire" (2004). "Prieto" is available at amazon.com at the link below.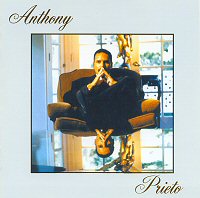 Anthony Prieto
"Anthony Prieto" (2000)
---
The Armenta Brothers
a CD entitiled "Lifetime Achievement" has just been released by Brown Bag Records by the legendary pioneers of Chicano rock. The band from East L.A. goes back to the fifies when they played venues such as the Zenda Ballroom and El Monte Legion Stadium. This CD contains both instrumentals and vocals, covering classic songs such as "Pachuco Hop," "Night Train/All Night Long," "Corrido Rock," and "Stardust." The album also features guest vocalists Rudy Salas of Tierra, Steve Salas, Hank Castro, and Sal Chico. It also has an intro by legendary dj, Huggy Boy. The Armenta Brothers can still rock. My favorite cut is Frogman Henry's "Ain't Got No Home" with an excellent lead vocal by Rudy Salas. For more info on the CD or to order it visit, armentabrothers.com. See CD below.


"Lifetime Achievement" The Armenta Brothers (2004)
---
Johnny Hernandez
"This Time Again" is a CD by r&b/blues/Latin vocalist Johnny Hernandez, who also happens to be the brother of Tejano music legend Little Joe Hernandez. Johnny's voice has an authenticity, style, and sound that works well with r&b and blues music, which is what his cd is all about. There are covers of such r&b classics as "Kansas City," "Sweet Home Chicago," "Stagger Lee," and "CC Rider." Johnny also does a nice cover of Jimmy Clanton's ballad "Just a Dream." There are a couple of songs written by Johnny, including a cool blues song called "Wicked, Wicked Woman." The CD closes with a salsa tune called "Todo Me Gusta De Ti" that is one of the highlights of the album and shows Johnny can also sing Latin music with authenticity. For more information visit johnnyhernandez.biz.

"This Time (Again)"
Johnny Hernandez (2007)
---
La Ventana
"La Ventana"- La Ventana came together in January of 2005 from a core of long-time Bay Area musicians who all shared the same musical vision, "performing our own unique brand of Latin music." The band describes their style as "Salsa Rock." La Ventana music is made up of elements of salsa, rock, reggae, and soul. The band members have opened for and shared the bill with artists such as Santana, Marc Anthony, Sapo, and Chepito Areas. Some highlights of their new cd include "Te Estoy Buscando," a salsa tune in Spanish that kicks off the cd; "Mira Mi Vida," a bi-lingual salsa tune; "Baby Please," a soul ballad sung in English with some subtle Latin percussion; and "Friends Before Lovers," a reggae song sung in English. All but one of the tracks are written by lead vocalist Carlos Elizalde and guitarist Johnny De La Cruz. Elisalde's provides excellent lead vocals and the band can play.


Photo of La Ventana Below