A Great Day In East L.A.
A Film and Photography Project
In the Spring of 2015, I got a call from Piero F. Giunti, who had an idea to create a photograph inspired by the historic "A Great Day In Harlem" photo. He wanted to do "A Great Day In East L.A." to celebrate the area's great musical tradition and history. Of course anything to do with promoting East L.A. music and it's history is something I'm all in on. I agreed to help him get all the East L.A.-related artists I knew for the project. It turned out to be a great partnership in that I was able to secure the artists from the '50s, '60s, '70s, and '80s, while Piero was able to get the ones from the '90s, 2000s, and 2010s. Together we covered all possible decades. Some of the artists I brought in, he had never heard of and might not have been able to find out about, let alone contact. On the other hand, he brought in many younger artists that I hadn't heard of and knew nothing about. It was a revelation to me to meet and interview some of these artists who were talented and extremely interesting, i.e. intelligent and politically and socially active and aware. Piero and my combined abilities cover all the bases for this project. Piero is the photographer and videographer. I'm the interviewer and project historian. What we do is bring in the artist(s), interview them about their lives and careers on videotape, and take their photograph. So the project grew to also include a video archive of the history of East L.A. and East L.A.-related music and a collection of individual portrait photographs of the artists. There was A Great Day In East L.A. exhibit at the Clark's Humanities Museum on the campus of Scripps College in Claremont, California, which ran from October 12 to November 20th, 2017. There was a display of rare historic memorabilia and 20 of the portrait photographs. There were also panel discussions and musical performances by Alice Bag, Irene Diaz, and La Santa Cecilia. The A Great Day In East L.A. project is still in progress. To date we have interviewed/photographed 250 plus artists. Below are photographs of me, and sometimes Piero and I, posing with the artists. These photos were taken after the artist's individual photographs.

Photos with Interviewees


Mark Guerrero & Trini Lopez
(multi-hit vocalist)

Louie Perez & Mark
(singer/songwriter/instrumentalist- Los Lobos)

Aztlan Underground with Piero & Mark
(indigenous, hip hop, political band)

Brenton Wood & Mark
(multi-hit r&b singer)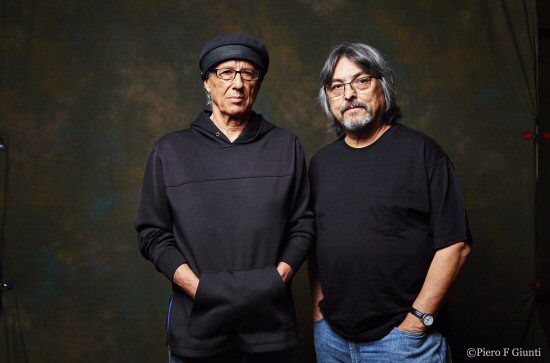 Ruben "Funkahuatl" Guevara & Mark
(singer/songwriter- solo artist and with Ruben & the Jets, Eastside Luvers)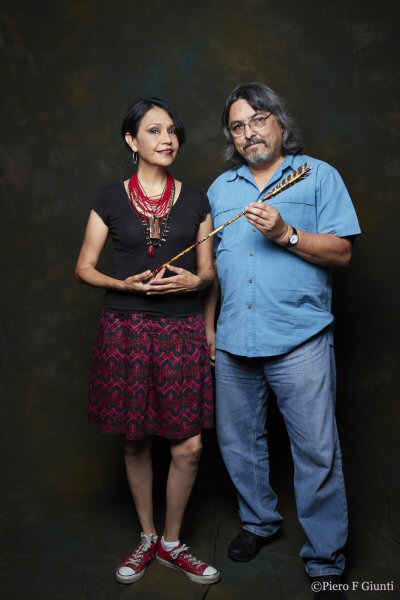 Teresa Covarrubias & Mark
(singer/songwriter- The Brat, Las Tres)

The Heartbreakers- Joe & Benny Rodriguez with Mark
(doo wop singers)

Irma "Cui Cui" Rangel & Mark
(bilingual singer/songwriter)

Martha Gonzalez & Mark
(lead singer- Quetzal)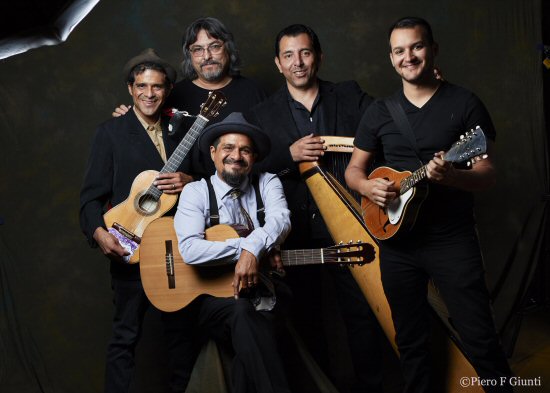 Ollin with Mark & Piero
(punk, Mexican/Chicano folk music band)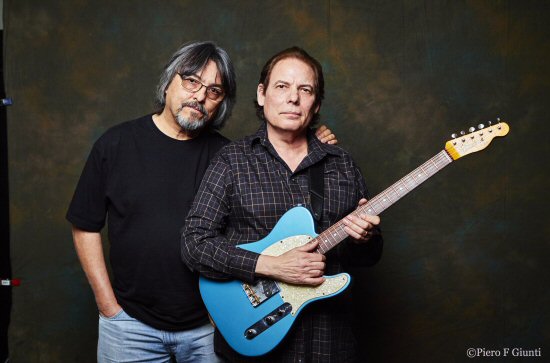 Mark & Bobby Robles
(lead guitarist- Thee Midniters)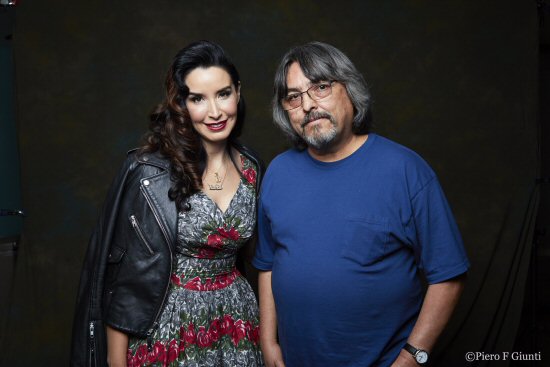 Lala Romero & Mark
(pop singer)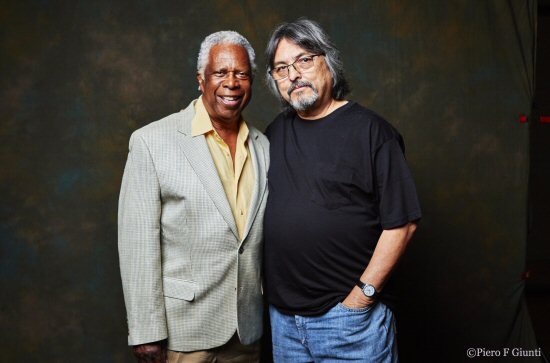 Mickey Stevenson & Mark
(Motown Records producer)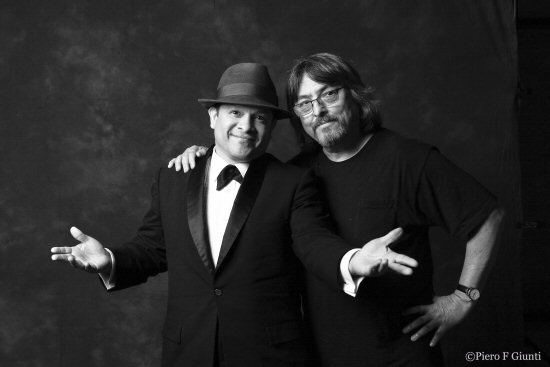 Greg Esparza & Mark
(lead singer- Thee Midniters)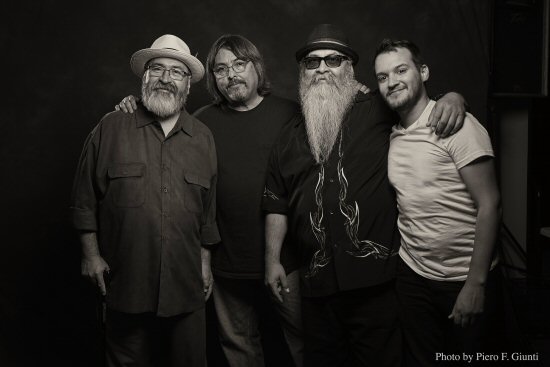 Ramon & Tony Banda with Mark & Piero
(Poncho Sanchez, Tierra)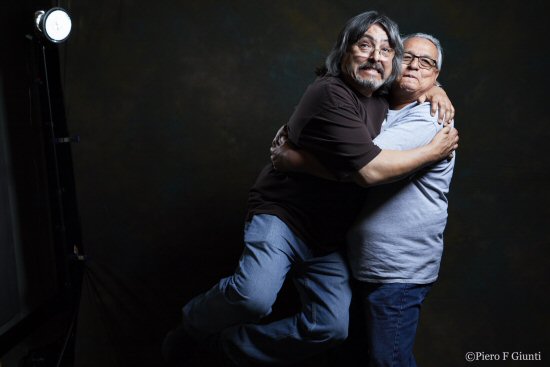 Mark & Andy Tesso
(lead guitarist- The Romancers, The Mixtures)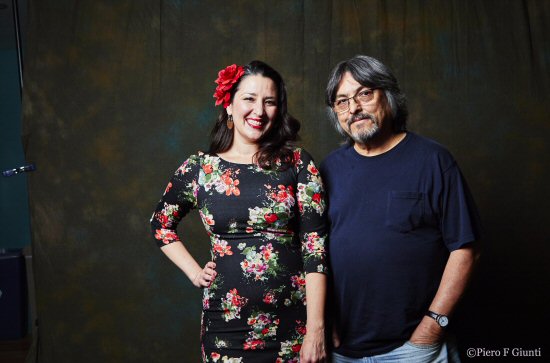 Marissa Ronstadt & Mark
(vocalist)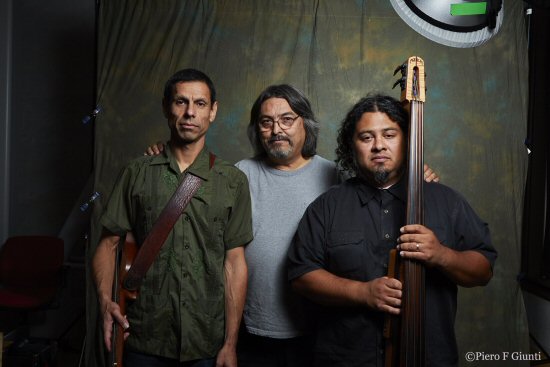 Quetzal Flores & Juan Perez with Mark
(Quetzal)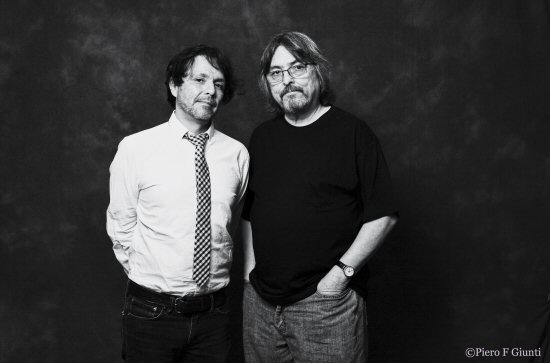 Gabriel Tenorio & Mark
(musician/entrepeneur)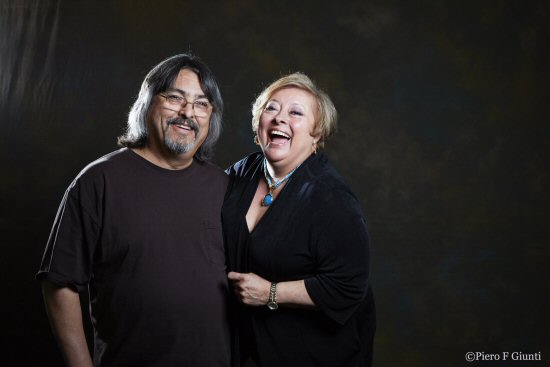 Mark & Geri Gonzalez
(vocalist)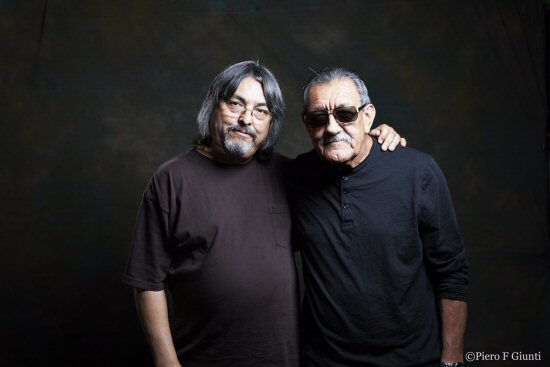 Mark & Lawrence Perez
(leader/lead guitarist- The Premiers)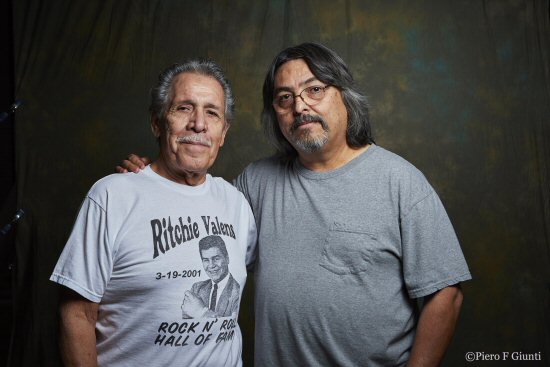 Gilbert Rocha & Mark
(leader of The Silhouettes- Ritchie Valen's first band)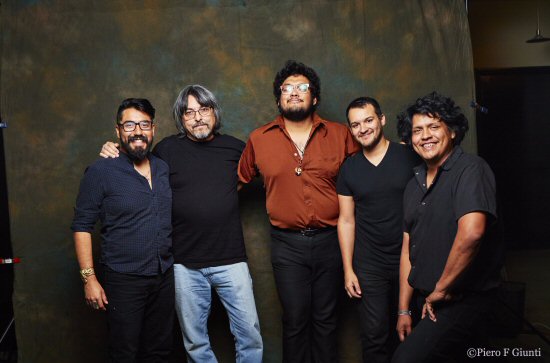 Thee Commons with Mark & Piero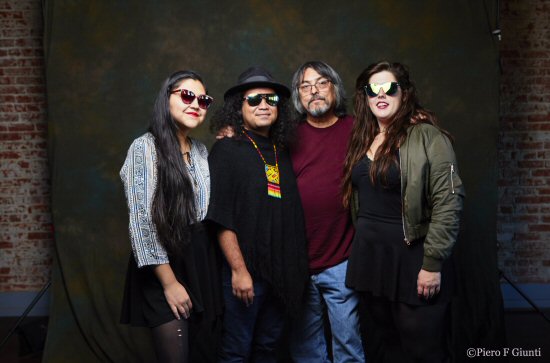 El Chisme with Mark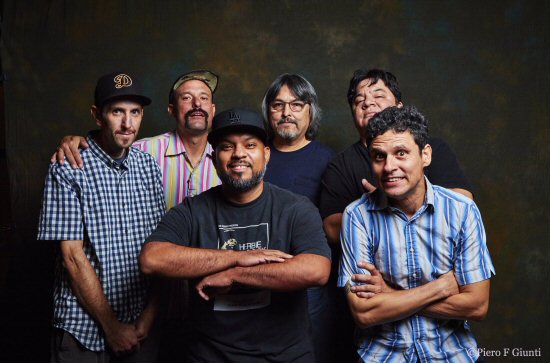 Very Be Careful with Mark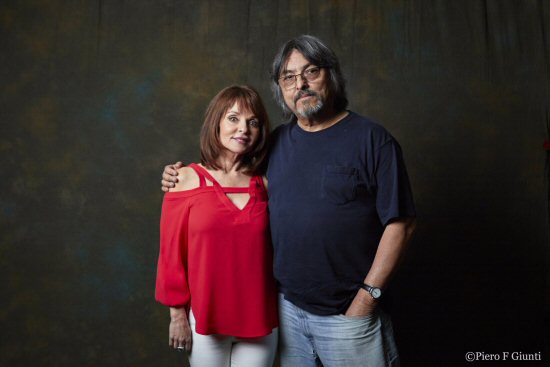 Icela Sotelo & Mark
(vocalist)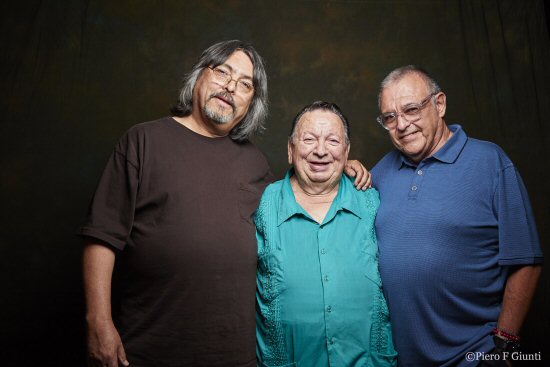 Chan Romero with Mark and Leon Becken
(rock & roll pioneer)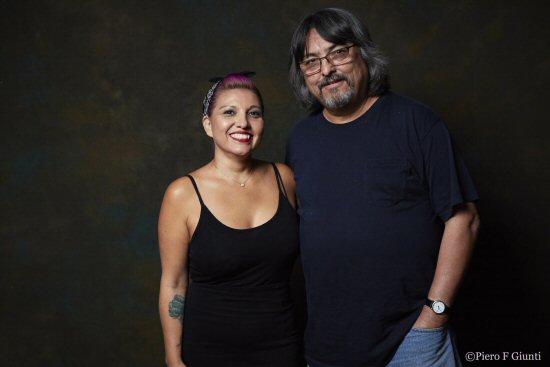 Annette Torres & Mark
(musician)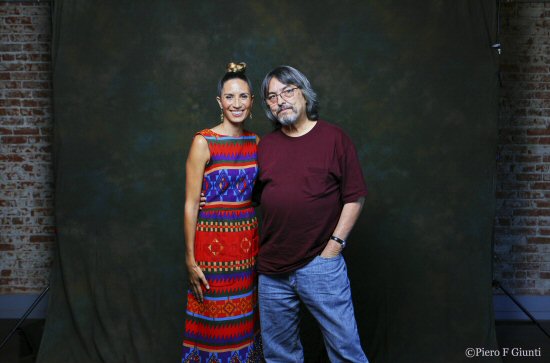 Maya Jupiter & Mark
(Australian-Mexican rapper)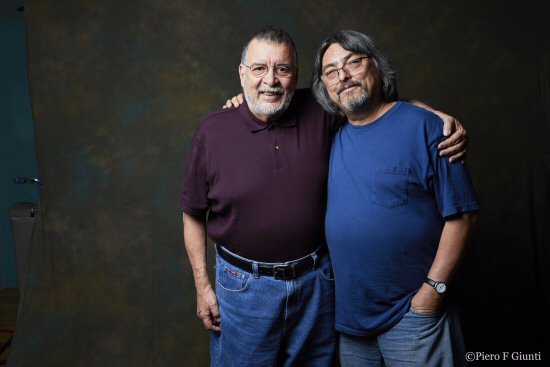 Max Uballez & Mark
(The Romancers, Macondo)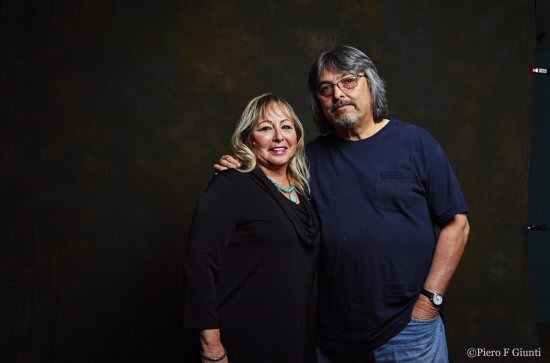 Bertha Oropeza & Mark
(vocalist)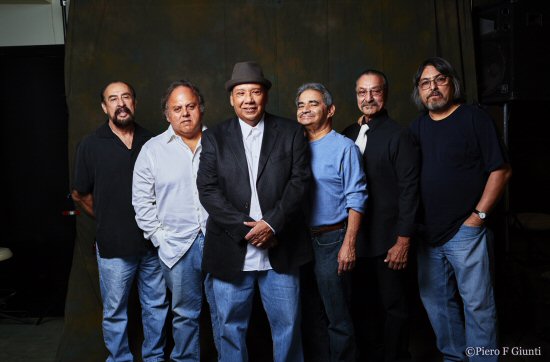 Thee Counts with Mark
(East L.A. band of the '60s)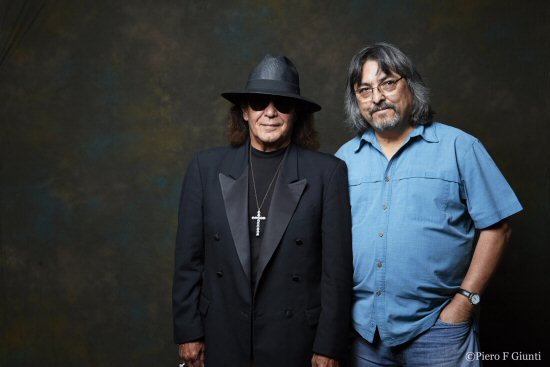 Jimmy Espinoza & Mark
(Thee Midniters)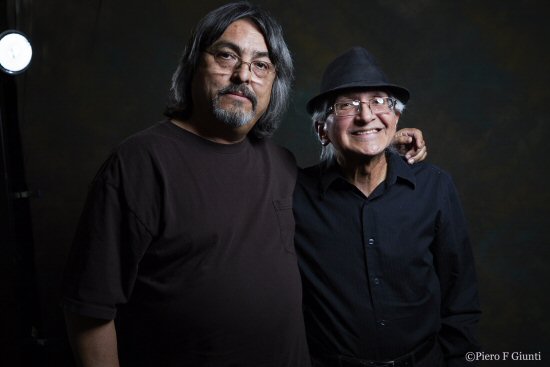 Mark & Danny Diaz
(lead guitarist)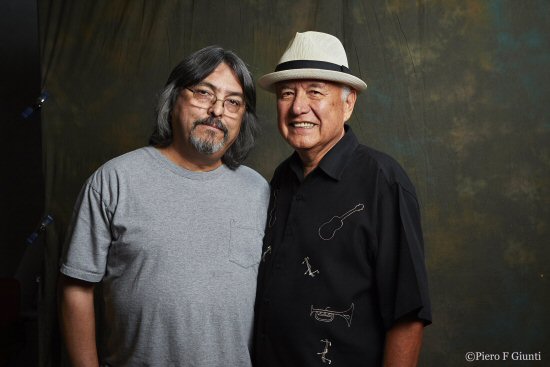 Mark & Joe Espinoza
(leader/bassist- Village Callers, Chico)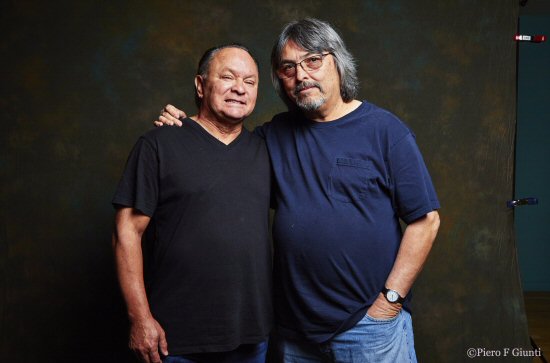 Mark & Bobby Figueroa
(drummer- Beach Boys)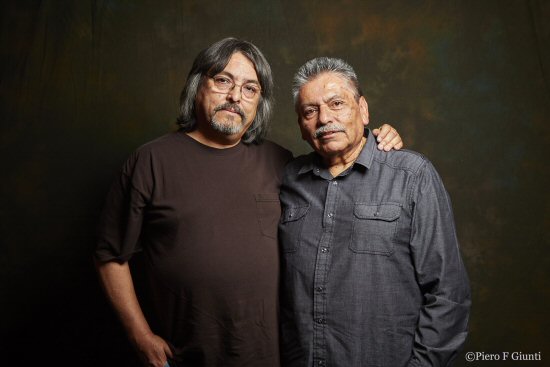 Mark & Albert Martinez
(The Desires- Eastside band of the '60s)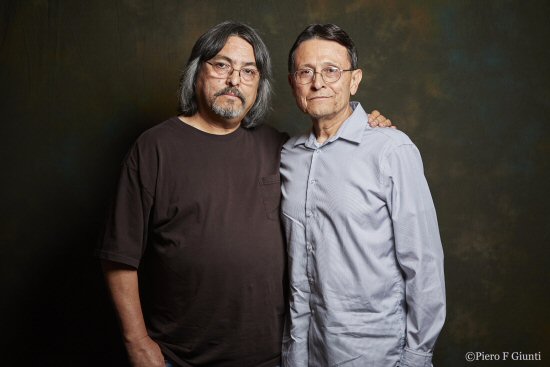 Mark & Sal Murillo
(Lead singer- The Blendells)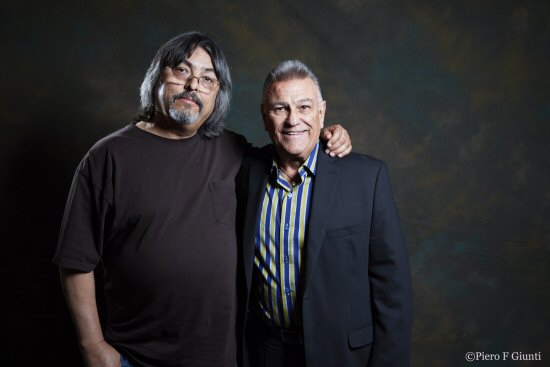 Mark & Mickey Arvizu
(Mickey & the Invaders, Dyna-Might)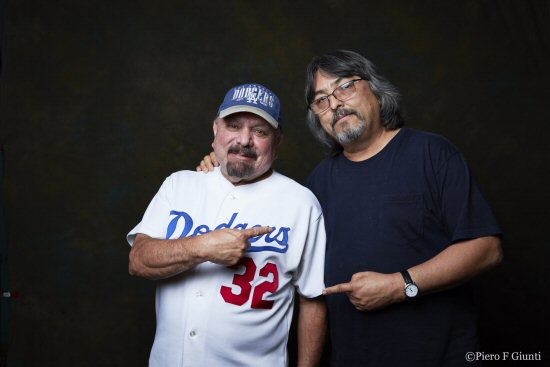 Ron Reyes & Mark
(lead guitarist- Thee Impalas, Yaqui)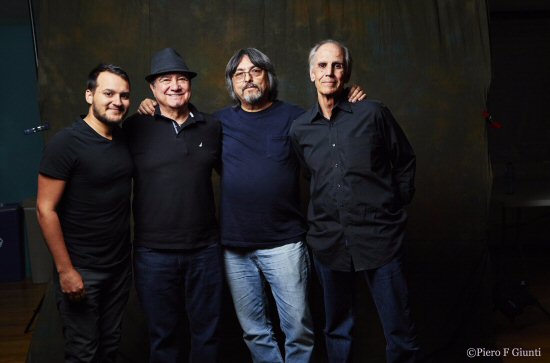 Alex Del Zoppo & Fred Hererra with Mark & Piero
(Sweetwater)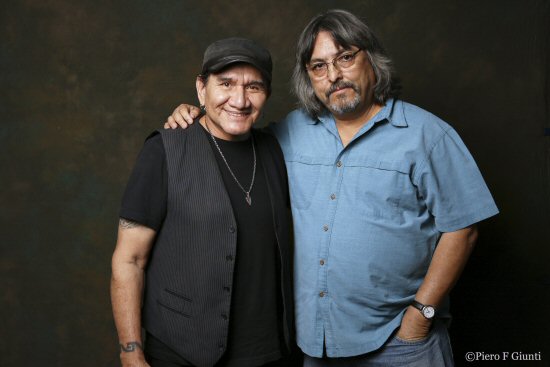 Sal Rodriguez & Mark
(drummer- War)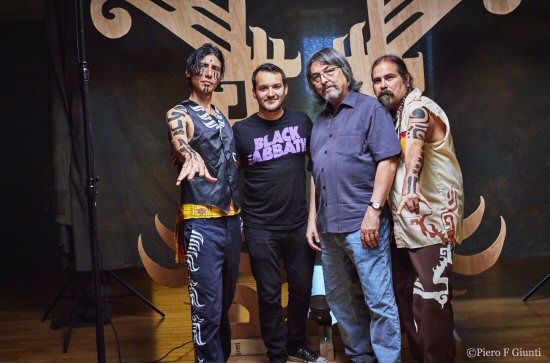 Mezklah with Piero & Mark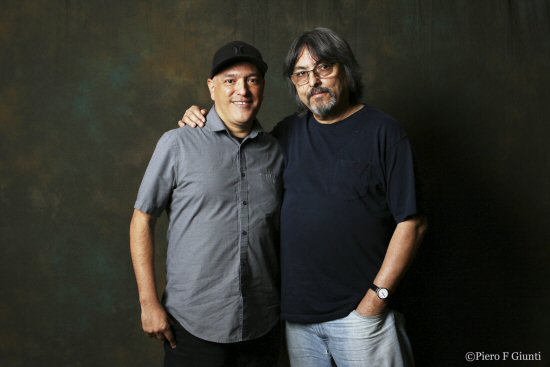 Cesar Mejia & Mark
(producer/engineer)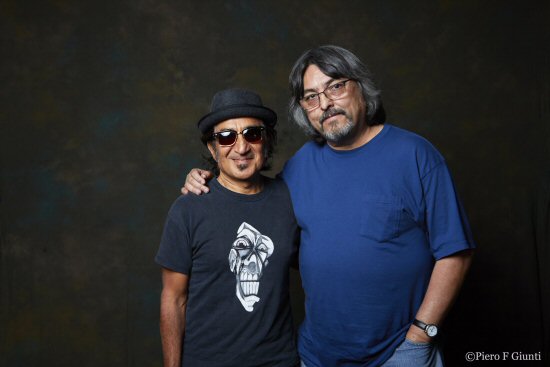 John Avila & Mark
(bassist- Oingo Boingo & engineer/producer)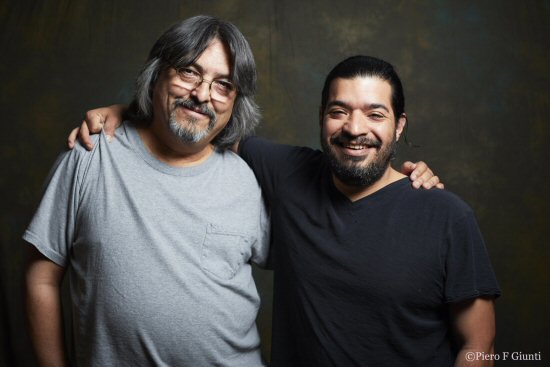 Mark & Josh Duran
(Blues Experience)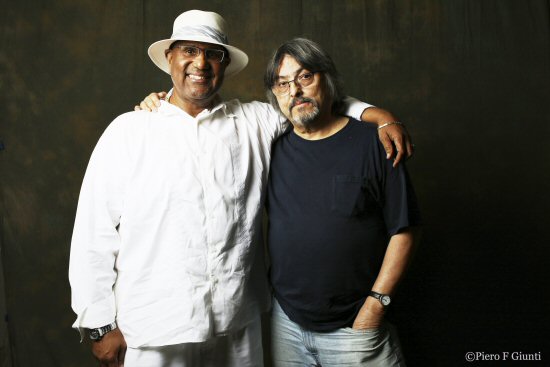 Danilo Lozano & Mark
(flute soloist, producer, music educator)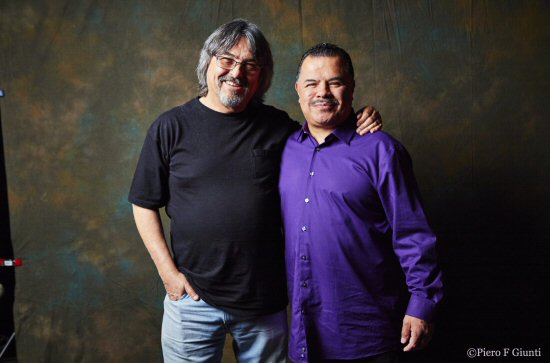 Mark & Louie Mendez
(Rock Angels, Flaco Jimenez, Trio Los Dados)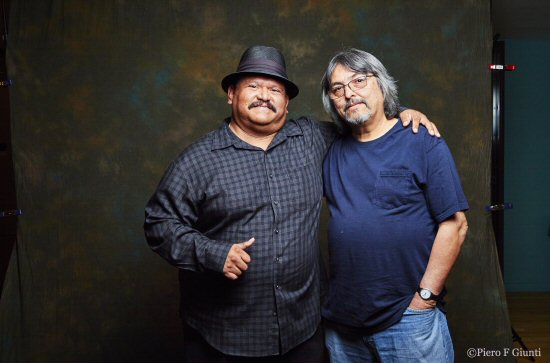 Lorenzo "Lencho" Martinez & Mark
(guitarrón/drums- Rock Angels, Flaco Jimenez, Texmaniacs)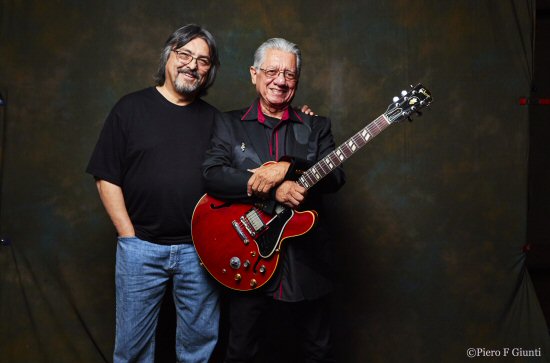 Mark & Mickey Lespron
(lead guitarist- El Chicano)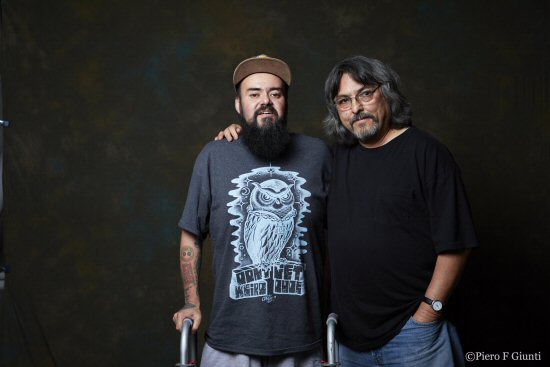 2 Mex & Mark
(rapper- hip hop artist)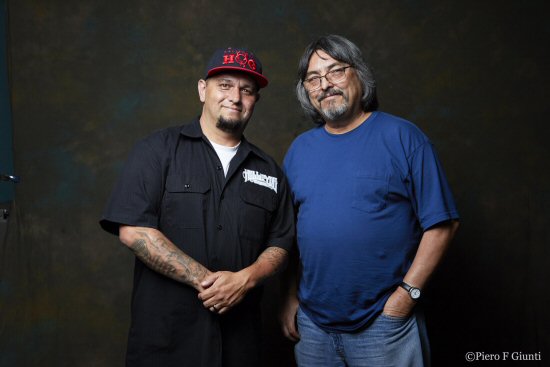 ALT & Mark
(rapper- hip hop artist)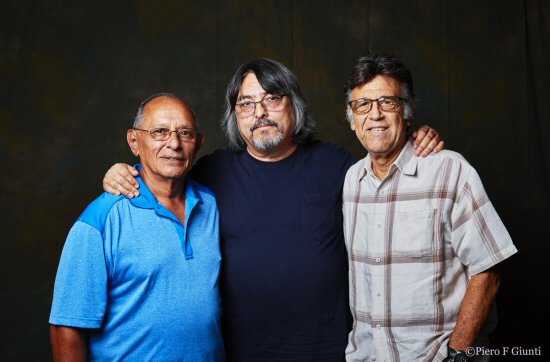 The Blue Satins with Mark
(East L.A. band of the '60s)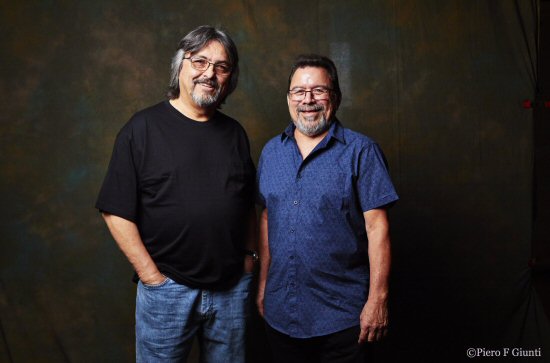 Ernie Hernandez with Mark
(Mark & the Escorts, The Men from S.O.U.N.D., Nineteen Eighty Four, & Tango)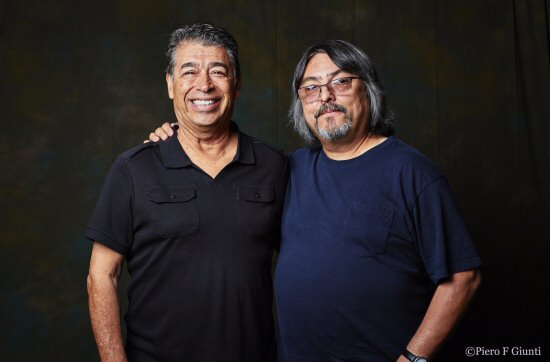 Bobby Brambila & Mark
(The Enchantments- East L.A. band of the '60s)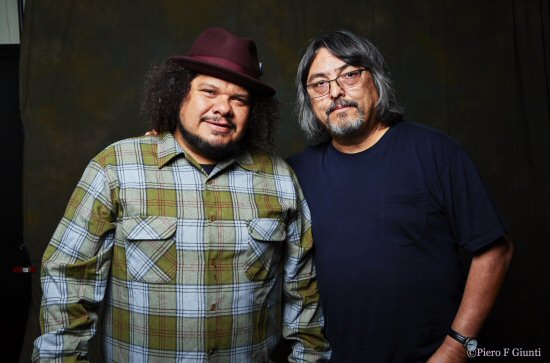 Fredo Ortiz & Mark
(drummer/percussionist- Beastie Boys)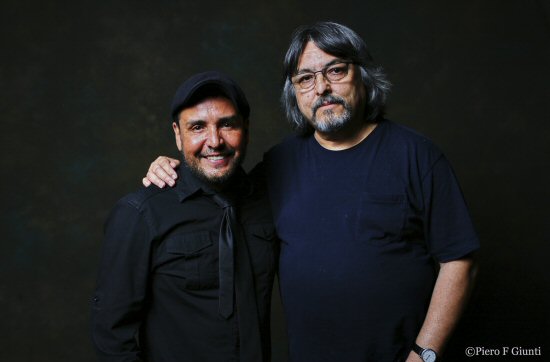 Gabriel Gonzalez & Mark
(Domingo Siete)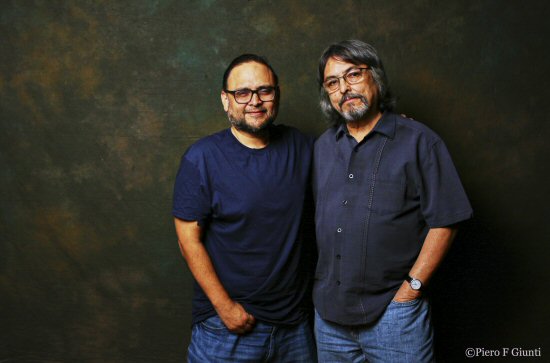 Gil Gastelum & Mark
(owner of Cosmica Records)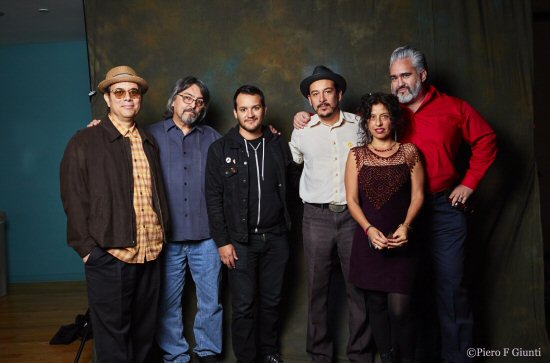 El Haru Kuroi with Mark Torrez, Mark & Piero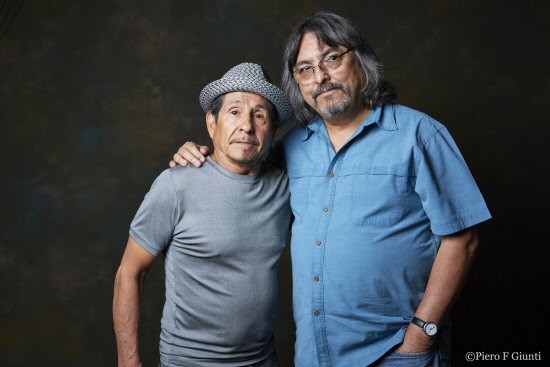 Bobby Avila & Mark
(musician/producer)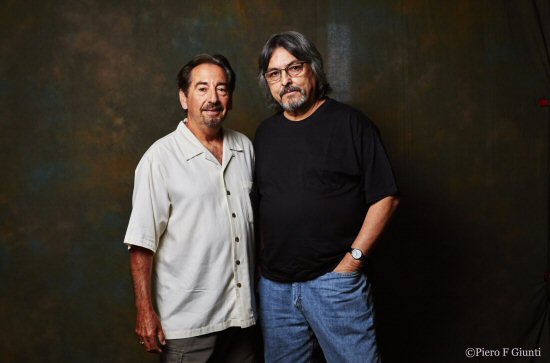 Jim Tulio & Mark
(The Ace Band)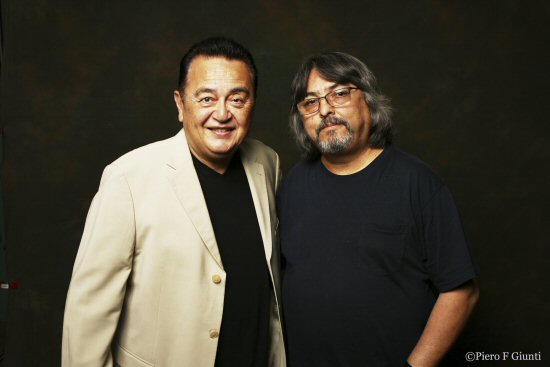 Geme Aguilera & Mark
(manager, author, songwriter, historian)
Links to Piero F. Giunti's websites:
A Great Day In East L.A. Exhibit at Scripps College

Previous page || End of miscellaneous writings pages
Return to miscellaneous writings index page