Chris Montez: Rock & Pop Hit Maker of the 60s
by Mark Guerrero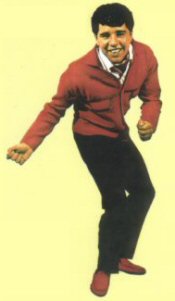 Chris Montez emerged in 1962 with a hit single called "Let's Dance," which went to number 4 on the national charts. Like Chan Romero before him, he was inspired and influenced by Ritchie Valens and was one of the early Chicano rock pioneers. At age 17, he was on the road with the likes of Sam Cooke, The Drifters, Jerry Butler, Smokey Robinson, and Screamin' Jay Hawkins. In 1963, he was part of a tour of England, where he was a headliner on the bill with a popular English group still unknown in America, The Beatles. In the mid-sixties, he signed with A&M Records and recorded four albums and had four singles reach the national top 40.

Ezekiel Christopher Montanez was born in Los Angeles and grew up in Hawthorne, CA. He came from a musical family, singing rancheras with his older brothers when he was a kid. They also taught Chris how to play the guitar. He attended Hawthorne High School with The Beach Boys and remembers having Brian Wilson in his science class and jamming at the Wilson brother's home. Being a big Ritchie Valens fan, he was fortunate enough to see Ritchie perform in person at a public dance hall and got to meet him. This helped inspire him to save up some money and go to a recording studio and record a couple of songs. As luck would have it, the engineer played the demo for some record producers who called Chris and offered him a deal with Monogram Records. "All You Had To Do Was Tell Me" became a local hit in Los Angeles. His second single was the aforementioned national hit "Let's Dance," written by his producer Jim Lee. (Sixteen years later "Let's Dance" appeared in the John Belushi movie, "Animal House.")

With a hit record to his credit, he set out on the road with the previously mentioned legendary black artists. He toured by bus all over the U.S., including the segregated South. He remembers suffering discrimination and being harassed for associating with black people. He was booked at the legendary Apollo Theater in Harlem, but being a teenager and with no one to take him there, he arrived late and was not permitted to perform. He did work other Harlem venues, however, such as the Howard Theater. In 1963 he was booked on a tour of England, where "Let's Dance" was number two on the charts. He headlined with Tommy Roe over The Beatles. Beatlemania was just beginning in England, with "Love Me Do" being the only record they had out. He traveled and performed around England with The Beatles for five weeks and got to know them well. He even had a scuffle with John Lennon who poured a beer over Chris' head. He wasn't sure if John was kidding, drunk, or both, but he jumped on John until Tommy Roe broke them up. While in England, he was a guest on the national television show, "Top of the Pops." During a three day break in the tour, The Beatles went off and recorded their first album "Please Please Me," which included "I Saw Her Standing There" and "Twist and Shout." Chris' fondest memory was sitting with The Beatles in a hotel listening to the album over and over again. He was there to witness the dawning of The Beatles unparalleled recording career. In 1964, when The Beatles were touring the U.S at the height of worldwide Beatlemania, Chris was invited to see them at a home in Bel Air where they were staying. (This was when The Beatles were performing at the Hollywood Bowl.)

After Chris Montez' initial success, he became disillusioned because he felt he hadn't been treated or paid properly by his record company. He found himself with no money and even lost his car. Still in his teens, people were calling him a has been, so he decided to go back to school. He attended El Camino College in Torrance, California, to study music, but the professor put him down and told him he had no future in music. At this lowest point, when he had decided to never return to the music business, a friend invited Chris to go with him to take a demo to a record executive. It turns out it was Herb Alpert, musician and co-owner of A&M Records. When Herb was introduced to Chris, he asked, "are you the Chris Montez that had the hit "Let's Dance?" Chris replied in the affirmative. Herb offered him a record contract which Chris initially turned down, saying he wasn't interested in being in the music business anymore. A few months later, Chris changed his mind, which led to the second phase of his career. Herb Alpert suggested to Chris that he should record middle of the road songs, rather than rock & roll. Chris didn't like the idea, but went along with it. The move paid off with four top 40 hits in 1966, "Call Me," "The More I See You," "There Will Never Be Another You," and "Time After Time." He recorded four albums for A&M from 1966-68. In the 70s, Chris had several hits in Europe on the CBS International label including, "Somebody Loves You," and the Tex Mex songs "Hay No Digas," and "Loco Por Ti." The Spanish language titles were popular in Germany and other countries where polkas originated. In 1983 Chris returned to A&M Records to record an album in Spanish entitled, "Carta de Amor."

When I was 12 or 13, I had Chris' single, "Let's Dance," and remember hearing it quite a bit and liking it. I never met Chris Montez, but we both recorded for A&M Records, he in the late 60s, myself in the early 70s. In 1983, our paths just missed when he recorded his "Carta de Amor" album at A&M, produced by Jose Quintana. At the same time, my song, "Pre-Columbian Dream" ("Sueño Precolombino"), was being recorded by Herb Alpert for his "Noche de Amor" album, also produced by Quintana. I was at A&M quite a bit at the time, but didn't meet him. When I decided I had to find him for an interview, as fate would have it, I mentioned it to my friend, musician/producer, Skip Heller. Skip had met Chris, gave me his phone number and hooked me up. I spoke to Chris on the phone a couple of times at length for my interview and found him to be personable, friendly, sincere, and down to earth. In October of 2002, Chris performed on my home turf in Palm Springs, California for an event called Rocktoberfest, which also included Tommy Roe, The Drifters, The Coasters, The Crystals, and Big Bopper, Jr. After his performance, he came to hear my band at my local gig and we hung out. We took photos together and he gave me a couple of CDs, which contained songs from his early career.

Several reissue LPs are available, such as the "All Time Greatest" collection, containing half Monogram and half A&M material. All the A&M albums and a "Best Of Chris Montez" collection are available in Japan, or as a Japanese import in the U.S. There is also an album called "The Hits" released in Germany on the Repertoire label in 1999. Chris Montez continues to tour the U.S. and Europe for various booking agencies including, Mars Talent out of Bardonia, New York. In December 2000, he performed in Belgium and Holland, and he's currently working on a Tex Mex album. In late October 2002, Chris went on a tour of England, Ireland, and Wales with Bobby Vee, Brian Hyland, and other 60s artists. You can purchase Chris Montez CDs from the amazon.com links below.

This article is based on a telephone interview by Mark Guerrero with Chris Montez on November 22, 2000.
mp3 Sound Bytes
Let's Dance - Chris Montez 1962
Call Me - Chris Montez 1966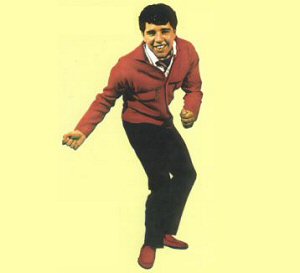 Chris Montez (1962)

Chris Montez with Tommy Roe and The Beatles (1963)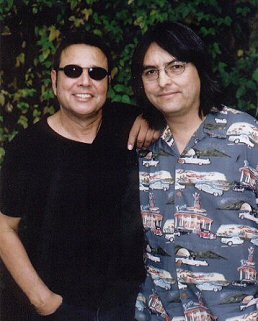 Chris Montez & Mark Guerrero (2002)


Selected Chris Montez You Tube Videos


Chris Montez "Call Me" (1966)




Chris Montez "Let's Dance" (2007)




Click here to go to the Chris Montez store at amazon.com



Previous page || Go to next article