Related CDs
Page 1 of 6
"Logan Lucky" Soundtrack
"Logan Lucky" is a 2017 movie starring Channing Tatum, Daniel Craig, Adam Driver, Katie Holmes, Seth McFarlane, Hillary Swank, and Dwight Yokum. My first teenage band, Mark & the Escorts, made a record in 1965 called "Get Your Baby," which was released on the GNP Crescendo label. Fifty two years later, our recording appears in its entirety in a scene in the movie. It's also on the soundtrack CD, along with Creedence Clearwater Revival, Bo Diddley, Dr. John, John Denver, and Leann Rimes.

"Logan Lucky"
Movie Soundtrack CD (2017)
---
Ry Cooder
"Chavez Ravine" is a magnificent CD by the legendary guitarist/producer released in 2005 on the Nonesuch/Perro Verde record label. It contains songs and/or vocal performances by Ry Cooder, Lalo Guerrero, Little Willie G. (of Thee Midniters fame), Ersi Arvisu (of The Sisters & El Chicano fame), Rudy Salas (of Tierra fame), David Hidalgo of Los Lobos, and Don Tosti, among others. The CD's theme involves the destruction of the barrio of Chavez Ravine to build Dodger Stadium in the early 60s. The songs are in English, Spanish, and some are bi-lingual. Pachuco slang, or Caló, is also used throughout. Hopefully this CD will do for Chicano music what Cooder's "Buena Vista Social Club" did for Cuban music and some of it's pioneers.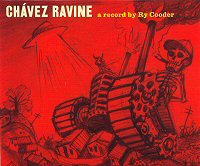 "Chavez Ravine"
"Ry Cooder (2005)

"San Patricio" (Spanish for St. Patrick) is a collaboration by legendary Irish group The Chieftans and Ry Cooder, joined by various guest artists. The recording commemorates a little-known connection between Mexicans and the Irish. During the Mexican-American War of the 1840s, a group of disaffected Irish-American conscripts led by Capt. John Riley crossed the border to fight with the Mexicans. Riley put together a battalion named the "San Patricio," deserted the U.S. Army and joined the Mexicans to fight on what he saw as the side of justice. The Chieftains' album features a long list of guest artists, including narration by Irish-born actor Liam Neeson of a poem in tribute to the San Patricios.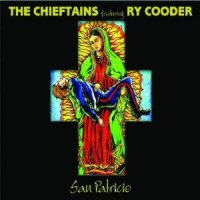 "San Patricio"
"Ry Cooder (2005)
---
Delgado Brothers
"Learn To Fly" is a brand new CD from East L.A.'s Delgado Brothers on their own label, Bell Asher. They're a great band whose style has elements of blues, Latin, and r&b mixed in for good measure. Their songs are strong and have excellent arrangements, many with a great horn section. My favorite cuts are the title track "Learn To Fly," which is bluesy with a distinctly Latin groove, and "Oh Brother," a soulful song written and sung from one brother to another. For more information on the Delgado Brothers see my review below on their previous CD and visit their website: delgadobrothers.com.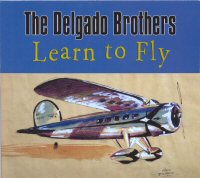 "Learn To Fly"
The Delgado Brothers (2009)

"A Brother's Dream" is a CD by East L.A.'s Delgado Brothers on their own label, Bell Asher Records. They're a great blues band, the real deal. Bassist Bobby Delgado goes back to the East L.A. music scene of the 1960s when he was a member of The Exotics, who also featured brother Danny Delgado who's not with the Delgado Brothers band. The Exotics were one of my 60s band's (Mark & the Escorts) fiercest rivals, but the rivalry was good for both bands. In the same era, brother Eddie Delgado was bassist for popular East L.A. band, The Ambertones. The Delgado Brothers Band features the aforementioned Bobby, and younger Delgados, Joey Delgado on lead vocals and lead guitar, and Steve Delgado on lead vocals and drums. Ray Solis on congas & percussion and Dave Kelley on keyboards, round out the band's lineup. The Delgado Brothers have played blues festivals all over the country on the bill with such blues greats as Buddy Guy, Robert Cray and John Mayall, who has recorded a couple of Delgado Brothers songs. These guys have first rate vocals and are great players. All songs are originals and cover lots of different grooves and styles. For example, their song "Picture of You" is not a blues, but a melodic ballad with a conga driven groove with an acoustic guitar in the mix. "Jennie" is another such example. Another highlight is "Talk To My Friend," a gospel -style song written for a departed friend. The Delgado Brothers are a real blues band as most of the tracks on this CD will demonstrate, but some of their music isn't really blues based. They're simply a great band with some excellent songs. These guys are excellent songwriters. I highly recommend this band and their CD. They have a couple of previous CDs available also. For more info, visit delgadobrothers.com.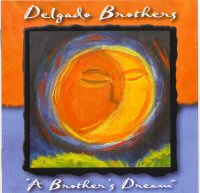 "A Brother's Dream"
Delgado Brothers (2003)

Click here to go to the Delgado Brothers store at amazon.com

---
Naked Lunch
"Naked Lunch"- Naked Lunch was a San Francisco band in 1969. They were a funky horn band with Latin and psychedelic overtones who held their own on stage with Tower of Power, Boz Scaggs, Elvin Bishop and other top artists of the era. This CD collection features seven "live" tracks recorded at two different venues in the Bay area in 1969. Also included are four tracks recorded in 1972 by Banda de Jesus, which featured three former members of Naked Lunch. What makes this CD particularly special and important, aside from the great music they created, is that Naked Lunch members Abel Zarate (guitar), Roy Murray (trumpet), and Richard Spremich (drums) were founding members of Malo in 1970 and were major contributors to the success of Malo's first album and their mega hit, "Suavecito." It comes with a booklet that features lots of photos and a detailed history of Naked Lunch written by Jose Sierra. It's about time Zarate, Murray, and Spremich and Naked Lunch as a whole received the recognition they so richly deserve. You can buy the CD at cd baby.com.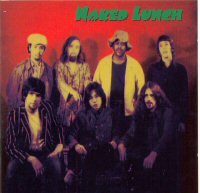 "Naked Lunch"
Naked Lunch (2009)
---
Ersi Arvizu
"Friend For Life" is a new CD released on Anti Records by "Eastside Sound" veteran vocalist, Ersi Arvizu. Ersi was one of the singers in The Sisters, a popular female vocal trio in East Los Angeles in the '60s. In 1970, Ersi was lead vocalist for El Chicano, with whom she recorded their classic version of "Sabor a Mi." This collection of songs in Spanish and English, mostly written by Ersi, is produced by the legendary musician/producer, Ry Cooder.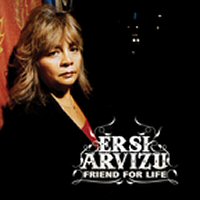 "Friend For Life"
Ersi Arvizu (2008)
---
Los Texmaniacs
"About Time" is the latest CD by Max Baca's band, Los Texmaniacs. Max is a very talented musician who has worked with Flaco Jimenez, The Texas Tornados, and The Rolling Stones. This collection of songs includes a great cover of the Sir Douglas Quartet's classic "Rain Rain." Their music is Tex Mex and conjunto, with some blues, r&b, and Texas rock influence in the mix. Their new CD also has guest artists Flaco Jimenez, Augie Meyers, Ruben Ramos, and Los Lobos. For more info on the band and their new cd visit texmaniacs.com.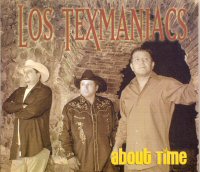 "About Time"
Los Texmaniacs (2008)

Click here to go to Los Texmamiacs store at amazon.com

---
Los Straitjackets
Rock En Español, Vol. 1- a new CD produced by Cesar Rosas of Los Lobos on Yep Roc Records. On this CD, Los Straitjackets (from Tennessee) are backing Chicano singers Big Sandy, Cesar Rosas, and Little Willie G. on a collection of classic cover tunes including Spanish versions of The Kinks' "All Day and All of the Night," The McCoys' "Hang On Sloopy," Larry Williams' "Slow Down," The Troggs' "Wild Thing," and others. There's also an instrumental cover of Thee Midniters' "Whittier Boulevard." Some clever and amusing liner notes are written by Los Lobos' Louie Perez. I suspect Louie's referring to my dad, Lalo Guerrero, in his liner notes as "some Mexican dude singing a song about some little bitty bikini in Spanish." My dad had a record in the early 60s called "La Bikini de Mi Tia Trini," based on the mainstream hit "Itsy Bitsy Teeny Weeny Yellow Polka Dot Bikini." You can purchase the CD at amazon.com at the link below.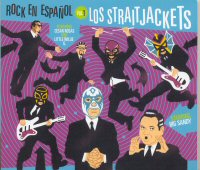 "Rock En Espaņol, Vol. 1"
Los Straitjackets (2007)
---
Thee Midniters
"In Thee Midnite Hour" is a new compilation CD and vinyl album released by Norton Records. It's a collection of recordings that reflect the rockin' side of East L.A.'s most popular band of the 60s. It's well known that Thee Midniters' lead vocalist, Little Willie G., is perhaps best known for his ability to sing romantic ballads with the best of them. This collection shows that Little Willie G. & Thee Midniters could rock too. It includes their classic "Whittier Boulevard," "Jump, Jive, and Harmonize," "Love Special Delivery," and "Land of a Thousand Dances." Also in the collection are covers of Barrett Stong's "Money," The Rolling Stones' "Everybody Needs Somebody To Love," and "Devil With a Blue Dress/Good Golly Miss Molly." My favorite cut on the album is "Never Knew I Had It So Bad," which is a Midniter original that typifies the mid-60s rock era. "In Thee Midnite Hour" is packed with 19 exciting recordings from the golden age of Thee Midniters. I was pleased to provide images of the 1960s Eastside flyers used in the CD booklet. The flyers I had saved were to promote the dances and shows where my bands of the period, Mark & the Escorts and The Men from S.O.U.N.D., performed on the bill with Thee Midniters. The CD is available on amazon.com at the link below or nortonrecords.com.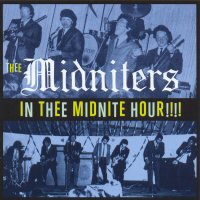 "In Thee Midnite Hour"
Thee Midniters (2006)
---
Jerry Salas
"Salas" is a new CD by former, and once again, lead vocalist and guitarist for El Chicano. I would describe the style of the music as r&b and rock, with some Latin overtones. Jerry is joined by his two daughters Sara and Amanda on this album and, like their dad, they can sing! They sing excellent background vocals throughout the album and Sara steps out front on one of her dad's compositions "Best of Your Life" and tears it up. The album is produced by Jerry Salas and John Avila, the former bassist for Oingo Boingo. With the exception of one song, Jerry wrote or co-wrote all the songs on the CD. Highlights for me are the previously mentioned "Best of Your Life," a Billy Joel-style song called "Everything I Feel," and a great reggae song called "Shut Up." For more information on Jerry and the CD, visit jerrysalas.com.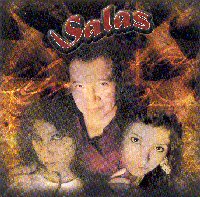 "Salas"
Jerry Salas (2006)
---
East L.A. Rockin' the Barrio
(compilation)
New compilation of "Eastside Sound" recordings on the Varese Sarabande label with tracks by artists such as Cannibal & the Headhunters, The Premiers, The Blendells, The Romancers, The Salas Brothers, The Village Callers, and Little Willie G. For more information and to order visit varesesarabande.com.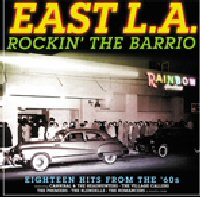 "East L.A.- Rockin' the Barrio"
Various (2005)
---
Tierra
"Welcome to Cafe East L.A." is Tierra's latest album. produced by the leader of the band, Rudy Salas. It's a return to their r&b roots, with some Latin grooves added for good measure. The title track is a Pachuco swing song that starts the CD off with a bang. My favorite tracks are the Latin-styled "Ojos Negros" and "Oh God (Save Us From Ourselves)," which I would describe as gospel funk. Rudy Salas provides an excellent lead vocal on the latter song. Chief vocalist Bill Mondragon is a fine young singer who handles all the other lead vocals. There's also an instrumental, "Marrano Beach Mambo," and a rap song, "My Chiquita," featuring Mr. Capone. For more info on the CD visit Tierra's website, tierramusic.com.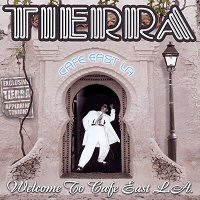 "Welcome To Cafe East L.A."
Tierra (2005)

Click here to go to the Tierra store at amazon.com

---
El Chicano
"The Best of El Chicano" was released, October 4, 2004, on Geffen Records. It's part of the prestigious "20th Century Masters- The Millennium Collection" series. The collection has El Chicano's best and most popular recordings including "Viva Tirado," "Brown-Eyed Girl," "Tell Her She's Lovely," "Sabor a Mi," and my favorite, "Gringo En Mexico." All the tracks were recorded during El Chicano's prime years, 1970-74. This CD is a must for any Chicano music collection. For more info visit El Chicano's official website, elchicanomusic.com.


"The Best of El Chicano"
El Chicano (2004)

Click here to go to the El Chicano store at amazon.com

---
Tribute to educator Jaime Escalante
(compilation)
"Stand and Deliver"- The new CD, compiled and released by East L.A.'s legendary singer Little Ray Jimenez, aka Monchie Jimenez, features tracks by The Delgado Brothers, Chico, Steve Salas, Geree Gonzalez, Elijah, Chan Romero, yours truly, and other Chicano and Eastside luminaries. Proceeds go to the legendary Garfield High School teacher who was portrayed in the motion picture "Stand and Deliver" by Edward James Olmos. Escalante, who taught and inspired a generation of students in East L.A., was very ill and facing mounting medical bills at the time of the CD's release. Jaime Escalante passed away on March 30, 2010. This CD will be a lasting musical tribute to Escalante who taught calculus at my alma mater, Garfield High School from 1974 to 1991. For more info contact Vista Entertainment at (323) 888-9884 or vistaent@pacbell.net.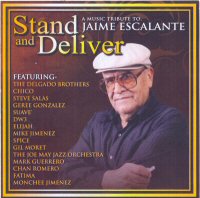 "Stand and Deliver"
Various Artists (2010)