Edward "Lalo" & Bobby Robles: Two Generations of Music in Los Angeles
by Mark Guerrero
In 1951, singer/guitarist Edward "Lalo" Robles was a regular performer at La Golondrina Café on Olvera Street in downtown Los Angeles. He had read about the first Mexican-American to die in battle in the Korean War, Santiago Rosas. Rosas had been given full military honors at his funeral service in Los Angeles. Lalo Robles was thinking about the fallen soldier on a bus on the way to perform at Camp Pendleton for the Marines with other performers from La Golondrina when someone on the bus suggested that Robles write a song, any song. Robles was a fine tenor vocalist and guitarist, but had never really written a song before. The lyrics about Santiago Rosas came to him quickly. He described it as "a moment of inspiration that I suppose comes once in a lifetime." The lyrics were set to music by Isabel Young Wood, a member of the Mexican Civil Defense Corps, who was also riding on the bus.
When Lalo Robles returned to Los Angeles he searched for the mother of Santiago Rosas and received permission from the family to record the song. He found her living with her husband and nine other children in a very humble home. Santiago, who was only eighteen years old when he was killed, was the oldest offspring in the family. Mr. Rosas was too ill to support the family and until the time of Santiago's death, the State provided $190 a month. However, Santiago's GI insurance was now being paid at only $150 a month and the State compensation had been cut off. Robles recorded the song and instructed that the proceeds of the record sales be turned over to the Rosas family. Famed singer Andy Russell (a Mexican-American born Andrés Rabago Perez) said he would record the song in English and likewise turn over his share of the profits to the Rosas family.
A literal English translation of Robles' powerful and poetic lyrics would be "This is a story that palpitates… It tells of the bravery of a soldier. Aztec was his blood and his lineage. Two countries recognize his loyalty….The war in Korea destroyed his life and his dreams. Running to the aid of a Yank who fell, his daring had put him in the line of fire. Under the blue skies, the field of honor was stained crimson….His body was wrapped in glory, a flag-draped casket. His name will always be enshrined in the book of heroes. Santiago Rosas you are a good soldier. You will always live in the hearts of all who fight for liberty." Robles was quoted as saying that the lyrics "sound a little corny in English, I guess. The Spanish words seem a little deeper." I'm sure Lalo Robles was being somewhat modest when he said that. I don't think they sound corny at all in English, but I'm sure they sound more profound in Spanish which is usually the case.
Lalo Robles also appeared in many movies in scenes where he played guitar and sang and in small parts as a Warner Brothers contract player. Some of the films in which he appeared are "Pillow Talk" with Rock Hudson and Doris Day; "Pepe" with Cantinflas; "East of Eden" with James Dean; "Come Fill the Cup" with James Cagney; and the classic "Rio Bravo" with John Wayne, Ricky Nelson, and Dean Martin, in which he also played and sang on the soundtrack. Lalo also appeared in television shows such as "Hawaiian Eye," "The Spade Cooley Show," "The Betty White Show," "Daniel Boone," "The Doyle Dell Round-up," "The Tennessee Ernie Ford Show," "The Art Linkletter Show," and "Wendy and Me" with Connie Stevens and George Burns.
Lalo Robles was 33 years of age when he wrote the song and living with his wife and five children in Monterey Park, California. They went on to have nine children. Offspring number seven went on to become one of the best guitar players to ever emerge from the fertile music scene of East Los Angeles, Bobby Robles. Bobby currently plays regularly with East L.A.'s legendary band, Thee Midniters, but has also recorded and/or played with other notable artists. He has recorded with Airto and Flora Purim on their Grammy nominated album "Touching You Touching Me" with Alphonso Johnson and George Duke; Steve Smith and Ross Vallory of Journey; Indian pop star K.J. Jesudas on his album "Ahimsa" with Alex Acuña; Americana artist Jerry Giddens with Dave Alvin of The Blasters; Jackie DeShannon's "You Know Me" album; and Clare Muldaur's "Sweetheart" album. Bobby's played "live" shows with Jackson Browne, Alanis Morissette, Lyle Lovett, El Chicano, The Jordanaires, Shirley Jones, Natalie Cole, and Reba McEntire. At age 15, Bobby was in a scene with Elvis Presley in his movie "Change of Habit." In 2012, Bobby had the honor of playing with Paul McCartney at an fundraising event sponsored by Mr. & Mrs. Tom Hanks.
Coincidentally, my father, Lalo Guerrero, also played at La Golondrina Café on Olvera Street, probably a few years before Bobby's dad played the venue, and shared the same first name, Edward, and Spanish language nickname, Lalo. Edward "Lalo" Robles passed away in 1987. Bobby played with me in September 2010 at "Fiesta Days" in Palm Springs, California as part of a seven piece band. He did a great job playing a set of my music and I look forward to us working together again. He's got a fine technique, a great sound, and can play well in many styles, including rock, jazz, rockabilly, and Latin. The list of artists he's worked with is testament to the diversity of his guitar playing. I'm sure his father would be proud.

Edward "Lalo" & Bobby Robles Galleries

Edward "Lalo" Robles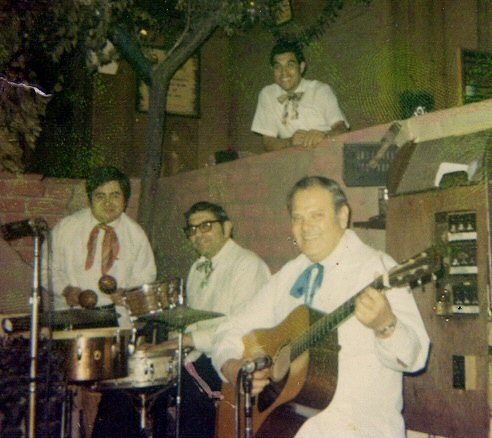 Lalo Robles on guitar at La Golondrina Restaurant on Olvera Street (c. 1962)
Click here to hear "Santiago Rosas"
(The song above fades in because the 78 rpm record had a chip)
Click here to hear the "B" side, "Tu Mirar"



Bobby Robles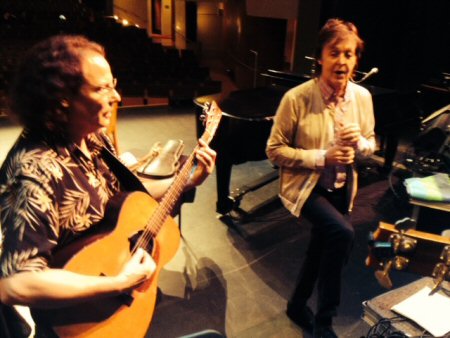 Bobby Robles rehearsing with Paul McCartney (2013)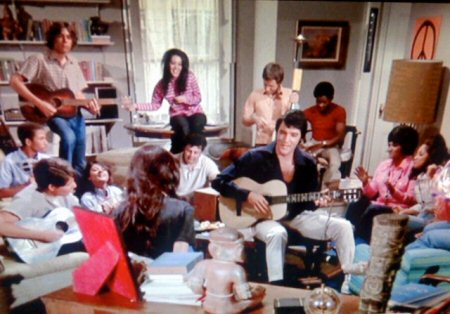 Bobby Robles Jamming with Elvis
(From the movie "A Change of Habit")
(Bobby at age 15 standing in the upper left corner)

Bobby Robles with Jackson Browne (2008)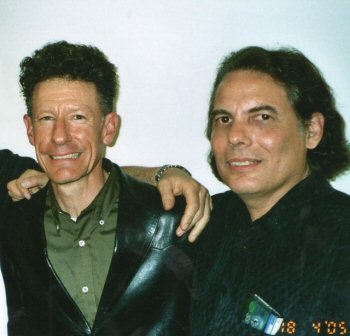 Lyle Lovett and Bobby Robles (2006)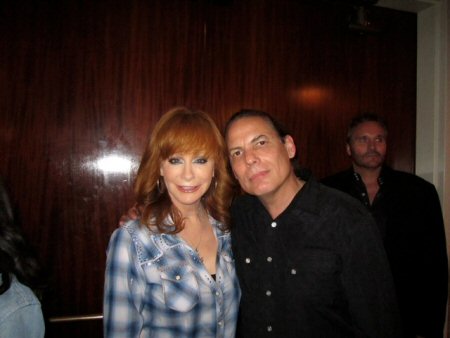 Reba McEntire and Bobby Robles (2011)

Video of Bobby with Mark Guerrero
at Fiesta Days in Palm Springs, CA (2010)

Previous page || Go to next miscellaneous writings page
Return to miscellaneous writings index page